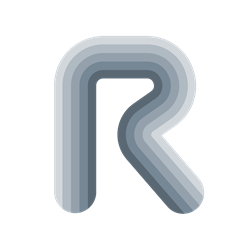 Rebar takes the guesswork out of mobile security by allowing organizations to build line of business mobile solutions in a secure and repeatable process
Tysons, VA (PRWEB) May 18, 2016
Today, Monkton™ announced the release of Rebar™, an enterprise mobile development platform and trusted environment to build secure and industry-compliant mobile solutions that can be leveraged by the Department of Defense, Intelligence Community, Federal agencies, financial services, and the healthcare industry.
Rebar ensures security and compliance are met at the highest levels of both federal mandates and industry best practices, letting developers focus on building the most feature-functional and successful mobile products.
"Security and compliance requirements for mobility are constantly changing, and a lot of organizations are struggling to keep up with the standards, as well as finding individuals with the necessary skill sets and clearance levels to operate within these requirements," said Harold Smith III, founder of Monkton. "There has been major shift in mobile usage, especially within the federal organizations, healthcare, and financial industries, and the need for security is imperative. Rebar takes the guesswork out of mobile security by allowing organizations to build line of business mobile solutions in a secure and repeatable process."
Rebar is based on two key components: a mobile software development kit (SDK) for iOS and Android, and the Rebar Middleware server. Both are easy to configure and require little work to start developing from a foundation of security, as the SDKs are familiar, native libraries, while the Rebar Middleware acts as a server and database that can be deployed into an existing infrastructure.
"Rebar offloads security and compliance, letting companies truly embrace mobility, and focus on building the solutions their users need to perform their jobs," Smith explained. "We manage user authentication, data at rest and in transit, authentication, Derived Credential integration... the full gamut of services necessary to build scalable, deliverable mobile solutions in a repeatable fashion."
Platform features include, but are not limited to, security (e.g., FIPS 140-2 Validated Encryption); identity management (e.g., LDAP integration and PKI); mobile applications (e.g., Native Development); secure middleware (e.g., JSON-based Web Service Development, app authentication), and app analytics (e.g., usage behavior tracking). The platform and combination of features allows for standardization, increased efficiency and dramatically reduced O&M costs.
Rebar has been built in accordance with the applicable National Information Assurance Partnership (NIAP) Protection Profiles and presently adheres to the Application and Encryption protection profiles. Monkton is preparing to take Rebar through the Common Criteria for Information Technology Security Evaluation (CC) in 2016. Soon after, Rebar will be working with partners to submit mobile solutions to the NSA's Commercial Solutions for Classified (CSfC) Program.
About Monkton:
Monkton provides the tools to build trusted and verifiably secure mobile solutions for security focused organizations. Monkton handles the logistics of data at rest, data in transit, user management, and API management so enterprises can focus on building and delivering the best mobile solutions.
Harold Smith III, Monkton's founder, has started and sold two mobile software companies and products since 2011. Most recently, Fixmo Inc. acquired Monkton's joint venture mobile security product for SharePoint in 2012. In September of 2011, Walgreens acquired Smith's first company, RxmindMe (the #1 Prescription Reminder and Management App for the iPhone).
To learn more, visit https://monkton.io/
"We handle the tedious allowing you to build the meaningful."