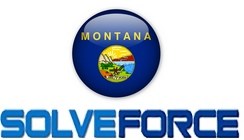 Montana Network Services.com is the Montana telecommunication and security solutions provider that offers quality of service, the latest technology, and the best prices throughout all surrounding cities in MT counties.
Helena, Montana (PRWEB) September 23, 2013
Montana Network Services.com (http://www.montananetworkservices.com), one of the highly sought after telecommunication service providers and consultant in Montana and spanning the United States, SolveForce has announced the plan to expand its fiber optic networks in the U.S.A. and beyond. The move which has been inspired by the need to shun off strong competition from other service providers will see SolveForce gain global recognition and cement its position in the 50 states.
The Montana telecommunication sector has shown hints of potential growth in the near future, thanks to the ongoing innovation and ideas mushrooming on daily basis. The announcements represent perfect timing in light of the growing demand for quality custom solutions by small and big businesses in the states. The company provides more information in its main site where clients can visit.
Montana Fiber Ethernet services may be available to the following list of buildings and places in MT if fibre assets are available:

Billings, MT: First Interstate Center, Crowne Plaza Hotel Billings, Wells Fargo Plaza, Cereal Food Processor Inc Building, Granite Tower, Northern Hotel, Rocky Plaza, Sage Tower, Liberal Arts Building, Yellowstone County Courthouse, US Bank Tower, and The Terrace.
Missoula, MT: Millennium Building, Wilma Building, Florence Hotel, Park Place parking structure, First Interstate Center, First Security Bank, and the Garlington Building.
For more information in fiber buildings in Montana, visit: http://www.metroethernetbroadband.com.
One of the highly sought after Montana telecommunication service providers and consultants in the United States, SolveForce has announced the expansion of its fiber optic networks in a move to shun off strong competition from other service providers in the industry. According to the management, the expansion will serve to put the company in the best position to go through the strong competitive atmosphere culminated by entry of new service providers. The company is geared to gaining strong foothold in the market as one of the leading providers of Montana Metro Ethernet, Fast Ethernet, Gigabit Ethernet, Ethernet over Copper Internet, Fiber Point to Points, and Ethernet Private Lines.
The expansion project is expected to commence immediately with installation of Montana cable Internet, T1 and T3 Lines, VoIP, Hosted PBX Systems and other networks carried out in phases. This is due to the fact that the company has telecommunication service availability in all the states implying that it will take some time for the whole process to come to completion. If the project becomes a success, then it would serve as good news to small businesses in MT looking to transfer voice and data, as well as access to services such as Desktop as a Service, Disaster Recovery as a Service, and Infrastructure as a Service.
Experts have echoed their tons of praise to the leading firm noting that it represents perfect timing in light of the growing demand for quality Montana DS1/T1 Service, DS3/T3 service, ADSL, DSL, SDSL, and Cable Internet by businesses looking for super-fast internet connectivity. In addition, they have gone ahead to predict good days for a company which has grown in popularity since its inception in 2004.
The telecommunication industry has, over the years, shown hints of potential growth and expansion; thanks to innovative ideas mushrooming every day. SolveForce is therefore in the best position to experience the benefits that will emanate from this potential growth. It prides itself to be in possession of expert telecom consultants well versed to offer Montana dark fiber solutions and other tailor made solutions to ensure small and big businesses thrive in their niches. For rural parts homes can order Satellite Internet in Montana.
The Montana expansion project represents one of the many measures and plans that the company intends to bring into play in the coming days. For more information on Conference Calling and Web Conferencing, feel free to visit SolveForce.
For residential services, they also offer Montana Home Security and Rural Internet in MT.
Montana Network Services now offers commercial and residential services in the following MT counties: Beaverhead County, Big Horn County, Blaine County, Broadwater County, Carbon County, Carter County, Cascade County, Chouteau County, Custer County, Daniels County, Dawson County, Deer Lodge County, Fallon County, Fergus County, Flathead County, Gallatin County, Garfield County, Glacier County, Golden Valley County, Granite County, Hill County, Jefferson County, Judith Basin County, Lake County, Lewis and Clark County, Liberty County, Lincoln County, Madison County, McCone County, Meagher County, Mineral County, Missoula County, Musselshell County, Park County, Petroleum County, Phillips County, Pondera County, Powder River County, Powell County, Prairie County, Ravalli County, Richland County, Roosevelt County, Rosebud County, Sanders County, Sheridan County, Silver Bow County, Stillwater County, Sweet Grass County, Teton County, Toole County, Treasure County, Valley County, Wheatland County, Wibaux County, and Yellowstone County.
For more information on the MT coverage area, please visit: http://www.montanaethernetfiberinternet.com.
About Montana Network Services.com
Montana Network Services.com is managed by SolveForce, a Telecom Master Agency that offers its consulting services in Montana, and has been providing business solutions since 2004. They are recognized all over the globe as a private telecom consulting agency that offers Montana advisory and auditing services for the telecommunications and Internet industry. Founded by Ron Legarski, this master agency has accomplished many awards and achievements. With high quality Montana telecom and Internet solutions to offer, the company's future plans are to integrate even more cities and companies in their coverage areas and remain the leader in the telecom solutions industry and throughout Montana.
SolveForce.com, LLC can be reached at 888-765-8301 via toll free or visit one of their real-time quoting websites at http://www.fiber-optic-internet.montananetworkservices.com.