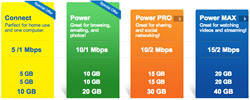 High Speed Satellite.us.com now offers Montana residents the option to purchase a high speed Internet and unlimited phone calling service bundle saving 25% to 35% on their phone and Internet bill.
Helena, Montana (PRWEB) September 01, 2013
The leading provider of satellite Internet services in the United States, High Speed Satellite.us.com (http://www.highspeedsatellite.us.com) has affirmed all the customers of its profound capacity to handle the massive pressure the company has seen recently after acquiring global recognition stature in addition to launching high speed Internet and unlimited phone service to all counties in Montana. Customers and investors among other stakeholders have expressed their concerns about the ability of the company to handle emerging issues such as massive increase in the demand and maintenance of the same quality standards as they have demonstrated in the past. However, the firm has made its stance of the ability to handle the increase in number of orders across the world and with the restructuring of its team of agents that is indeed possible.
Benefits of Montana High Speed Internet:

Download Speeds up to 15 Mbps
Upload Speeds up to 2 Mbps
Faster Than DSL and Most Cable Providers
Available Almost Anywhere Where Cable and DSL Are Not
Unlimited Phone Calls throughout US and Canada
Does Not Need a Phone Landline
Low Monthly Rate
And much more...
The company noted in a statement released today that it has put into place a workable contingency plan that will see them maintain the same quality of satellite service provisioning as well as meeting the huge customer's demands in Montana with ease. The contingency plan will entail additional technical expertise to the current team to enable them handle more customer orders. In addition, the company is planning to introduce a training program to equip the current team of agents with result driven skills, a measure that is bound to motivate them to continue keeping quality at the top.
High Speed Satellite has become a household name in the United States delivering quality public network solutions to enterprise and rural satellite Internet customers for many years since its inception. The global recognition status that the company recently acquired is a clear statement of intent that the company has had what it takes to perform even when faced with numerous challenges. Customers across the US and Montana have expressed their confidence in the statement released today by the management that they have the technical capacity to handle the pressures.
Customers looking for a proven Montana satellite service provider with answers about internet access and other related problems ought to reach out to High Speed Satellite as it has proven track records of performance. There is indeed no other company in the satellite dealer industry that understands its customers like High Speed Satellite. The affirmation that the company will deliver at the heels of vast number of clients is enough evidence that the company is very passionate in the conduct of its affairs.
Montana Satellite Internet Service is now available in the following MT counties:
Beaverhead County, Big Horn County, Blaine County, Broadwater County, Carbon County, Carter County, Cascade County, Chouteau County, Custer County, Daniels County, Dawson County, Deer Lodge County, Fallon County, Fergus County, Flathead County, Gallatin County, Garfield County, Glacier County, Golden Valley County, Granite County, Hill County, Jefferson County, Judith Basin County, Lake County, Lewis and Clark County, Liberty County, Lincoln County, Madison County, McCone County, Meagher County, Mineral County, Missoula County, Musselshell County, Park County, Petroleum County, Phillips County, Pondera County, Powder River County, Powell County, Prairie County, Ravalli County, Richland County, Roosevelt County, Rosebud County, Sanders County, Sheridan County, Silver Bow County, Stillwater County, Sweet Grass County, Teton County, Toole County, Treasure County, Valley County, Wheatland County, Wibaux County and Yellowstone County.
For more information on the coverage area for Satellite Internet, please visit: http://satellitebroadbandusa.com/montana
Experts have hailed the move by the top Montana wireless satellite Internet provider in assuring its customers and other stakeholders of their ability to maintain the same levels of standards in service provision noting that this will boost confidence and keep them focused on the company. In addition, they have suggested that things will not all be rosy in the coming days but the company will steer through with the contingency plan it has put in place.
Customers were urged to consider the massive experience and ranks the company has garnered over the years in selecting the ideal company to offer satellite Internet services. It is a clear fact that the satellite service provider remains the ideal choice for many clients.
For more information on satellite Internet and phone service providers, please call toll free and speak with a representative today at 1-877-247-5156 or by visiting: http://www.satellitedealer.net