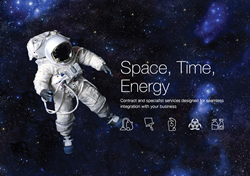 We've worked hard to deliver a website that can inform and inspire across our diverse client base and we are delighted with the results. We hope it answers a lot of the questions we are commonly asked, and goes some way to demonstrating our capabilities.
Colchester, Essex (PRWEB UK) 4 March 2016
Monthind Clean LLP, East Anglia's leading independent cleaning contractor, has kick-started its 2016 marketing campaign with a new, vibrant, and informative website, designed by the award-winning sustainable creative agency Zero Above.
Simon Biggs, Monthind's Operations Director, says, "We've worked hard to deliver a website that can inform and inspire across our diverse client base and we are delighted with the results. We hope it answers a lot of the questions we are commonly asked, and goes some way to demonstrating our capabilities."
Monthind was founded in 1975 and is renowned for its exemplary service and industry individuality. Simon explains, "We are now a large, professional, innovative organisation not a small, family run company; but we still give our clients a high-quality, personalised customer experience and we want that level of care to remain synonymous with the Monthind name. Our broad range of service-provision, which includes specialist window cleaning, biohazard, deep and forensic cleans, janitorial supplies and services, along with property maintenance, allows us to offer corporate clients a full service package. We wanted a website that reflects our professionalism, specifies our accreditations, introduces our exceptional team and gives some insight to our current clients and specialisms. We've more than met that brief, which sums up the Monthind ethos perfectly."
For more information about Monthind Clean LLP and its services visit: http://www.monthindclean.co.uk or call 01206 215300