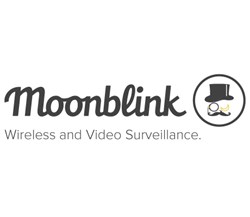 We believe MSPs are perfectly set up to offer VSaaS successfully. Their business model and customer base is perfectly aligned with our VSaaS offering and we want them to be a part of the future of video surveillance.
Sunnnyvale, CA (PRWEB) July 23, 2013
The video surveillance industry is growing significantly; due in part to small-to-medium business owners realizing the financial benefits of deploying a security solution to protect their business against vandalism, theft, and liability suits. The video surveillance storage market alone is predicted to grow to $4.7B over the next 4 years, with the total Video Surveillance as a Service (VSaaS) market estimated to reach $2.4B by 2017 at a CAGR of 31.45% from 2012 to 2017 (Markets & Markets 2012 VSaaS Global Forecast and Analysis).
So what is VSaaS?
Video Surveillance as a Service (VSaaS) is a central video management software that manages and stores recorded video into the cloud, securing it from vandalism and theft, as well as giving the end-user remote and mobile access to their footage.
The fundamental vulnerability of older video surveillance systems has always been the local storage device, the Network Video Recorder (NVR), which leaves a gaping hole in the effectiveness of a video surveillance system. In the event of a robbery or crime, NVRs are often stolen or destroyed. Their limited short-term storage capacity also makes businesses susceptible to liability lawsuits that don't usually appear until months later down the line.
By recording and storing video into the cloud, SMB owners won't have to worry about losing vital video footage. VSaaS gives business owners peace of mind, as well as an advanced security solution to help them safeguard and protect their beloved business from unfortunate events.
Ideal Applications
Any application with less than 10 cameras on the network is optimal, making VSaaS an ideal solution for retail and restaurant chains as well as small businesses. For businesses with multiple locations, VSaaS provides a central hub to manage all of their video surveillance systems; reducing the need for an expensive NVR at each location. VSaaS also allows owners to view a live video feed of their business over the internet when an alarm is triggered to determine if police response is needed; reducing unnecessary costs related to false alarms.
Benefits of VSaaS
For the End-User

Dramatic reduction in the upfront cost of video surveillance solutions
Video recording and retrieval anywhere, anytime on desktop, notebook and mobile devices
The ability to take advantage of IP video surveillance, which provides better image quality, functionality, and total cost of ownership
The security and redundancy of having your surveillance footage saved remotely
For Managed Service Providers

Recurring monthly revenue
Private label software with custom branded end-user UI
Plug and play installation
CharTec HaaS eligible
Standardized, centrally managed platform which reduces support expense
Value Proposition
Since MSPs are already deploying and managing networks for their small-to-medium business customers, it only makes sense for MSPs to help their customers protect their business with an advanced video surveillance solution.
With all upfront hardware costs for IP cameras and network equipment divided and factored into the recurring monthly fee for end-users thanks to CharTec's Hardware as a Service (HaaS) program, and Moonblink offering a private label for their VSaaS portal, MSPs will have all the resources they need to offer an affordable cloud-based video surveillance service. MSPs will be able to charge their customers a monthly fee for access to the portal depending on the video's resolution, frame rate, and length of storage time, as well as the number of cameras on the network. Another advantage worth noting, the VSaaS portal makes it easy for MSPs to handle all technical issues related to their customer's network right in their own office; helping to reduce unnecessary travel time and costs.
Moonblink is excited to join forces with CharTec to offer MSPs a solution that's both easy to add to their existing services, as well as valuable to their customers.
"We believe MSPs are perfectly set up to offer VSaaS successfully. Their business model and customer base is perfectly aligned with our VSaaS offering and we want them to be a part of the future of video surveillance." said Dan Redmond, VP of Sales at Moonblink.
"Moonblink cuts down the video surveillance process by giving our partners cost effective cloud based video solutions for use by themselves and their customers, resulting in a win-win for all parties," said Alex Rogers, CEO of CharTec.
IP-based video surveillance is the future of security, and now MSPs can take part in bringing this evolutionary technology to their customers by deploying the networks, and offering VSaaS to help manage the system.
About CharTec
CharTec was developed exclusively for IT service providers who support small to medium-sized businesses through Managed Services. They have designed and built the largest MSP training facility in North America and created an exclusive Hardware as a Service "HaaS" program, providing custom hardware and services such as workstations, servers, firewalls, 24x7 help desk, and an award winning BDR all at no major upfront cost to you or your clients. CharTec Partners report increases from 65% - 110% in revenue per client by adding CharTec hardware to their current MSP offerings and attending our specialized sales and technical training, the CharTec Academy. Let CharTec accelerate your success today! For more information, visit chartec.net.
About Moonblink Communications
For over 10 years, Moonblink has distributed the finest in wireless and video surveillance equipment to the industry's top customers. It is our mission to provide VARs and Integrators the solutions they need to successfully deploy the best systems available for their customers while providing the greatest value and support. With a portfolio packed with products from the industry's leading manufacturers, we provide a complete spectrum of wireless and video surveillance equipment including Wi-Fi, WiMAX, license-free and licensed broadband wireless solutions, video surveillance equipment, and Video Surveillance as a Service (VSaaS). For more information, visit moonblink.com.
For more information on VSaaS
Visit cloud.moonblink.com.