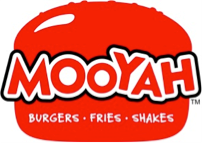 DALLAS (PRWEB) February 23, 2015
If there's one thing Tar Heels know and appreciate, it's a good burger – and this is just one of the reasons John Ficara is gearing up to expand the MOOYAH brand in North Carolina. Now food fanatics in and around the Matthews area will have a new option for mouth-watering burgers, buns, fries, hotdogs, and shakes, as the brand's first restaurant will be located in the Sycamore Commons, 2233-C2 Matthews Township Pkwy. Ficara will debut the state's flagship MOOYAH location on February 23.
"Beyond the brand, I knew MOOYAH was a winner for one simple reason – the food," Ficara said, stating it was MOOYAH'S dedication to high-quality products that drew him to the brand in the first place. "I know diners will agree that our food options, our inviting atmosphere and customer service easily set us apart from the competition. "
Ficara's confidence in the brand and concept led him to relocate his family from Virginia specifically to bring MOOYAH to North Carolina. His opening kick starts MOOYAH's franchise growth strategy to open 20 locations in the Tar Heel State over the next ten years.
"We look forward to introducing North Carolina Guests to the MOOYAH brand, and welcoming them into our continually growing fan base," said Michael Mabry, COO of MOOYAH Burgers, Fries & Shakes. "From the Guests we serve to the franchisees who carry the MOOYAH torch, our brand appeals to a wide demographic. I'm confident that Guests in North Carolina will find something that they love at MOOYAH."
In addition to the burgers, the sides and desserts are not to be forgotten. MOOYAH fries are not an afterthought, but a crucial component of the MOOYAH experience. The daily-cut spuds are always cooked fresh, and transformed into the perfect French fries through a proprietary six-step, 24-hour process. Guests also have the option of the ever-popular Sweet Potato Fries. To offset the savory side of the menu, MOOYAH offers handcrafted shakes made with 100 percent real ice cream. Like their burgers, MOOYAH shakes can be customized with fun ice cream flavors and sweet toppings such as M&M's®, cookie dough and Reese's® Peanut Butter Cups.
MOOYAH has plans to continue its sustained expansion and predicts the brand will add more than 1,000 jobs to local communities through its restaurant openings in 2015. The burger franchise shows no signs of slowing down and aims to deliver a simple American classic that's not only made well, but produced in a friendly and comfortable environment to new and fresh markets in the future.
Those interested in the franchise opportunity are encouraged to contact Ficara at 804-350-6475 or jficara(at)mooyah(dot)com. More information about the MOOYAH franchise opportunity is available at http://www.mooyahfranchise.com/. For more information on the growing brand, connect with MOOYAH on Facebook at the MOOYAH Burgers & Fries Fan page or follow MOOYAH on Twitter @MOOYAHBurger.
ABOUT MOOYAH BURGERS, FRIES & SHAKES
MOOYAH Burgers, Fries & Shakes is a fast-casual, "better burger" concept offering mouthwatering made-to-order burgers, French fries hand cut from Idaho potatoes, and real ice cream shakes. Founded in 2007, the Plano, Texas-based company serves fresh, lean American beef, all-natural Jennie-O® turkey burgers, black bean veggie burgers, buns baked in house daily, real cheeses and toppings made from garden-fresh veggies. While many Guests dine in-restaurant, MOOYAH also offers online ordering and carry out for Guests on the go. In 2014, MOOYAH was named in Entrepreneur Magazine's list of the top 500 franchise brands and ranked No. 12 in Fast Casual Magazine's annual Top 100 Movers & Shakers, a list they have been at the top of for several years in a row. The brand also landed on the list of the Top 10 FastCasual Growth Chains by Technomic, Inc. In 2013, the brand was ranked 1st overall in Restaurant Business's Future 50 list. For more information on MOOYAH, its menu or franchising opportunities, please visit http://www.MOOYAH.com. Connect with the brand on Facebook.com/MOOYAH and follow on Twitter @MOOYAHburger.
###