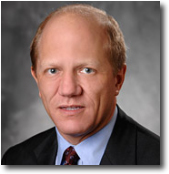 The morcellator attorneys for cancer claims offer no-cost, confidential case review to women and the family members of women who were diagnosed with cancer following morcellator surgery.
(PRWEB) August 31, 2014
The link between morcellator surgery and the spread of cancer has led multiple health insurance plans to stop covering the procedure. The latest of these is the UPMC Health Plan, which serves Western Pennsylvania, according to an article in the Pittsburgh Business Times on August 27, 2014.* Attorneys handling morcellator lawsuits offer frequent morcellator lawsuit news and comprehensive morcellator claims information at the Morcellator Cancer Lawsuit Center website.
An FDA Safety Communication was issued on April 17, 2014**, warning the medical community and consumers of the risk of spreading cancer posed by morcellator surgery. Electronic power morcellators are medical devices used in gynecologic surgeries to remove uterine fibroids or the entire uterus, according to the safety communication. Morcellators mince ovarian tissues into small pieces which are removed through tiny incisions. The surgery is touted as minimally invasive, but the downside is that, should cancer cells be present, morcellator surgery can spread and advance the disease, according to the FDA. Federal regulators now discourage the use of power morcellators for laparoscopic gynecologic surgeries such as hysterectomy and myomectomy due to the risk of spreading undetected cancer.
UPMC's decision to suspend coverage of morcellator surgery on August 15, 2014 was made "to protect patient safety", according to the Pittsburgh Business Times article. Blue Cross Blue Shield, Harvard Pilgrim, and Fallon Health are among other insurance companies reportedly no longer providing coverage for gynecologic morcellator surgery.
Ethicon, Inc., the branch of Johnson & Johnson that manufactures and sells power morcellators in the United States, issued a voluntary recall for morcellator devices on July 31, 2014, according to the Ethicon website.***
Women and the family members of women around the nation who have been diagnosed with cancer follow a routine power morcellator surgery are filing lawsuits against Ethicon in light of the recall and the FDA warning. One such morcellator lawsuit was filed by Sarah Salem-Robinson and her husband Alan A. Robinson against Richard Wolf Medical Instruments Corporation after Ms. Salem-Robinson was diagnosed with uterine cancer, according to court documents.**** The plaintiff underwent a supracervical hysterectomy surgery via power morcellator in May of 2012, according to court documents, and was diagnosed with cancer on May 30, 2012.
The Onder Law Firm, respected throughout the country for its superior work in family and product liability law, provides comprehensive information on morcellator surgery lawsuits for cancer claims at MorcellatorCancerLawsuitCenter.com. The morcellator attorneys offer no-cost, confidential case review to women and the family members of women who were diagnosed with cancer following morcellator surgery. Attorneys reviewing morcellator claims believe women who were diagnosed with cancer following hysterectomy or myomectomy surgery may be entitled to real compensation for the harm and damages they sustained.
The Onder Law Firm welcomes morcellator lawsuit inquiries from law firms in regards to handling them or working as co-counsel.
About The Onder Law Firm
Onder, Shelton, O'Leary & Peterson, LLC is a St. Louis based personal injury law firm handling serious injury and death claims across the country. Its mission is the pursuit of justice, no matter how complex the case or strenuous the effort. The pharmaceutical and medical device litigators at The Onder Law Firm have represented thousands of Americans in lawsuits against multinational conglomerates from products liability for manufacture of defective or dangerous products to deceptive advertising practices. Other firms throughout the nation often seek its experience and expertise on complex litigation. It is also a recognized leader in products liability cases such as window blind cord strangulation. The Onder Law Firm offers information from morcellator surgery lawyers at http://www.morcellatorcancerlawsuitcenter.com.
*bizjournals.com/pittsburgh/blog/the-pulse/2014/08/upmc-health-plan-no-longer-covers-morcellation.html?utm_source=feedburner&utm_medium=feed&utm_campaign=Feed%3A+industry_6+%28Industry+Health+Care%29
**fda.gov/MedicalDevices/Safety/AlertsandNotices/ucm393576.htm
***ethicon.com/corporate
****Case 5:14-cv-02209-EJD - Salem-Robinson et al v. Richard Wolf Medical Instruments Corporation