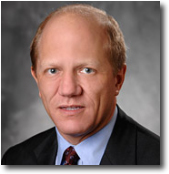 St. Louis, MO (PRWEB) August 21, 2014
The Onder Law Firm, nationally-renowned for its superior work in family and product liability law, announces the launch of a new Morcellator Cancer Lawsuit Center website. The website provides comprehensive information on morcellator surgery lawsuits for cancer claims, including detailed information about the April 2014 FDA morcellator cancer warning and the July 2014 morcellator recall.
According to a news release* accompanying the April 17, 2014 FDA warning on morcellator surgery and cancer, federal regulators discourage the use of power morcellators for laparoscopic gynecologic surgeries such as hysterectomy and myomectomy. If undetected cancer exists in the uterus at the time of morcellator surgery, the procedure is likely to spread the cancer throughout the abdomen and pelvis, "significantly worsening the patient's likelihood of long-term survival". The FDA concluded that 1 in 350 women has unsuspected or undetected uterine sarcoma at the time of morcellation, a number that is far higher than previously thought.
Laparoscopic power morcellators use long, cylindrical blades to mince uterine tissues into small pieces that are extracted through tiny incisions. This process can spread cancerous tissue throughout the area like seed, causing the cancer to invade other organs and tissues. Through morcellator surgery, a contained, relatively treatable uterine sarcoma can be transformed into an advanced-stage form of the disease that threatens the patient's life, according to the FDA news release on the agency's morcellator cancer findings .
On July 10 and 11, 2012, the FDA's Obstetrics and Gynecology Devices Advisory Committee convened to further investigate the risk of spreading cancer through power morcellator surgery. Shortly thereafter, on July 30, 2014, Johnson & Johnson issued a global morcellator recall for its devices used in laparoscopic morcellator surgery for hysterectomy and myomectomy, urging hospitals to return the devices and halting international sales and marketing of the product. The recall included all three of J&J's morcellators, Gynecare Morcellex, Morcellex Sigma and Gynecare X-Tract. J&J's Ethicon unit sells the majority of laparoscopic power morcellators, according to a Wall Street Journal article**.
The Onder Law Firm's morcellator cancer attorneys offer a no-cost, confidential case review to women and the family members of women who were diagnosed with cancer following a gynecologic morcellator surgery. Persons who meet this description may contact a lawyer through the firm's Morcellator Cancer Lawsuit Center website for a no-obligation consultation on whether they have grounds for a morcellator lawsuit. Attorneys reviewing morcellator claims believe women who were diagnosed with cancer following hysterectomy or myomectomy surgery may be entitled to real compensation for the harm and damages they sustained. The Onder Law Firm welcomes morcellator cancer lawsuit inquiries from law firms in regards to handling them or working as co-counsel.
About The Onder Law Firm
Onder, Shelton, O'Leary & Peterson, LLC is a St. Louis based personal injury law firm handling serious injury and death claims across the country. Its mission is the pursuit of justice, no matter how complex the case or strenuous the effort. The pharmaceutical and medical device litigators at The Onder Law Firm have represented thousands of Americans in lawsuits against multinational conglomerates from products liability for manufacture of defective or dangerous products to deceptive advertising practices. Other firms throughout the nation often seek its experience and expertise on complex litigation. It is also a recognized leader in products liability cases such as window blind cord strangulation. The Onder Law Firm offers information from morcellator surgery lawyers at http://www.morcellatorcancerlawsuitcenter.com.
*fda.gov/newsevents/newsroom/pressannouncements/ucm393689.htm
**online.wsj.com/news/articles/SB10001424052702304893404579531961812995326