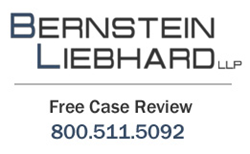 HSCS's decision comes just months after federal health regulators warned that power morcellators should not be used in the majority of women who require hysterectomies and myomectomies.
New York, New York (PRWEB) June 12, 2015
Health Care Services Corp. (HSCS) the nation's fourth-largest health insurer, has decided to continue covering hysterectomies and myomectomies (uterine fibroid removal) that require the use of a power morcellator, a controversial surgical tool that has the potential to spread and upstage undetected uterine cancer cells present at the time of surgery. The insurance company had been considering a draft policy that would have deemed morcellation "not medically necessary," but has instead determined that "the use of the power morcellator tool is best determined through dialogue between the provider and patient."*
"HSCS's decision comes just months after federal health regulators warned that power morcellators should not be used in the majority of women who require hysterectomies and myomectomies. The concerns surrounding these devices need to be taken seriously, and it is important that any patient considering uterine morcellation be fully apprised of the risk that undetected uterine sarcomas and other malignancies present at the time of surgery could be disseminated beyond the uterus," says Sandy A. Liebhard, a partner at Bernstein Liebhard LLP, a nationwide law firm representing victims of defective drugs and medical devices. The Firm is providing free legal consultations to women who were diagnosed with advanced uterine cancer following surgery with a power morcellator.
Power Morcellators and Cancer
Power morcellators are used in minimally invasive hysterectomies and myomectomies (fibroid removals) to shred uterine tissue so that it can be removed through a small abdominal incision. In April 2014, the U.S. Food & Drug Administration warned that morcellation could potentially spread undetected uterine cancers into the peritoneal cavity, and discouraged doctors from using power morcellators in gynecological procedures. Spread of cancer cells beyond the uterus can upstage the disease, and significantly reduce a woman's chances for long-term survival.** This past November, the agency went further, and warned against the use of power morcellators in the majority of women who require hysterectomy and fibroid removals.
"Since the FDA launched its safety review in April 2014, a number of health insurers have taken the opposite approach to HSCS, and have limited or even eliminated coverage for uterine morcellation. In light of these serious health concerns surrounding power morcellators, it is encouraging that these insurers have taken steps to mitigate thee risks posed by these devices," says Sandy A. Liebhard.
According to Bernstein Liebhard, insurers that have chosen this route include Aetna, Inc., which ended routine coverage for uterine morcellation as of May 15, 2015.*** In September 2014, Harrisburg, Pennsylvania-based Capital BlueCross announced it would discontinue approval for such procedures**** Highmark, Inc., one of the nation's largest Blue Cross/Blue Shield insurance companies, announced similar restrictions the previous month. *****
Alleged victims of uterine cancers that were spread via a power morcellator may be entitled to compensation for their injury-related damages. To learn more, please visit Bernstein Liebhard LLPs website, or call the Firm directly for a free, no-obligation case review at 800-511-5092.
*fiercehealthpayer.com/story/health-care-service-corp-continue-controversial-morcellator-coverage/2015-06-10, FierceHealthPayer, June 10, 2015
** http://www.fda.gov/medicaldevices/safety/alertsandnotices/ucm393576.htm, FDA, April 17, 2014
***news.aetna.com/policy-use-power-morcellator-uterine-fibroid-removal/, Aetna, Inc., May 5, 2015
**** capbluecross.com/wps/wcm/connect/cbc-public/cbc/aboutus/press+room/news+releases/2014+news+releases/morcellatorcoveragediscontinued, Capital BlueCross, August 2014
*****in.reuters.com/article/2014/08/02/highmark-procedure-idINL2N0Q80IY20140802, Reuters, August 3, 2014
About Bernstein Liebhard LLP
Bernstein Liebhard LLP is a New York-based law firm exclusively representing injured persons in complex individual and class action lawsuits nationwide since 1993. As a national law firm, Bernstein Liebhard LLP possesses all of the legal and financial resources required to successfully challenge billion dollar pharmaceutical and medical device companies. As a result, our attorneys and legal staff have been able to recover more than $3 billion on behalf of our clients. The National Law Journal has recognized Bernstein Liebhard for twelve consecutive years as one of the top plaintiffs' firms in the country. Bernstein Liebhard LLP is the only firm in the country to be named to this prestigious list every year since it was first published in 2003.
Bernstein Liebhard LLP
10 East 40th Street
New York, New York 10016
800-511-5092
ATTORNEY ADVERTISING. © 2015 Bernstein Liebhard LLP. The law firm responsible for this advertisement is Bernstein Liebhard LLP, 10 East 40th Street, New York, New York 10016, 800-511-5092. Prior results do not guarantee or predict a similar outcome with respect to any future matter.
Contact Information:
Sandy A. Liebhard, Esq.
Bernstein Liebhard LLP
info(at)consumerinjurylawyers(dot)com
http://www.morcellatorlawsuit2015.com
https://plus.google.com/115936073311125306742?rel=author