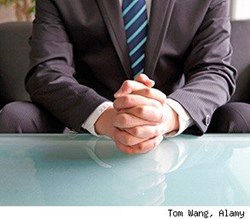 Chicago, IL (PRWEB) August 01, 2013
The More Than A Gut Feeling video has become a form of lie detector test for Carlton's Training. The program seems to assist managers in hearing the truth from an employee and cutting through the veneer of interview charmers. This has proven well for Carlton's Training, as they need a program like More Than A Gut Feeling to assist various corporations in securing prominent employees for their companies.
How can you tell the difference between a great employee and a great interviewer?
Both have the incredible resume and impeccable references. Both seem eager for the position. And both seem very likable. The More Than A Gut Feeling program is amazing in its ability to get managers to look at things that are actually more important. On the job work history. And there are some really insightful ways to conjure the truthful answers from the prospective employee just by asking the right questions.
The type of questions this program helps managers find prove to be the most unforgiving for the unprepared or incorrect candidate. For one, the manager has to use their interview training videos properly and glean what aspects of the employee history are most important. For example, what are her greatest strengths? But asking that question will not give a manager the truth. But ask her about the last time she handled a certain situation and what the results were. Now the truth will come out usually in story form with the occasion blunder and excuse for the reaction in that moment.
Any program that can help a manager find the right person is a powerful tool. Other programs can help like some management training videos based on how to handle employees once they sign on and begin the process. Talent is just the start and weaning employees off old habits and acclimating them to the new system can be trying. But managers know this too is part of their job.
Carlton's Training has watched the More Than A Gut Feeling program be made into several versions in various languages all over the world. Its distinction is in its ability to quickly and effectively train managers how to really see through job candidates and see if they are a right fit for the firm. To see an online preview of More Than a Gut Feeling or see other programs from this company, click on their site at Carlton's Training.