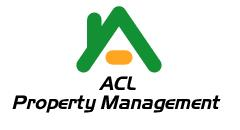 On the whole, the availability of more options for fractional TIC loans for middle-class families looking to buy a home in East Bay and the Peninsula region only means good news
San Francisco, CA (PRWEB) July 22, 2014
Leading real estate and property management firm, ACL Real Estate and Property Management has announced that fractional Tenants-in-Common or fractional TIC loans are now available in East Bay. TIC loans were initiated in San Francisco specifically to help the middle income home buyers.
With housing prices sky rocketing, buying a home in San Francisco is now beyond the reach of most middle class families. With banks expanding their fractional TIC loans as a financing option in East Bay and the Peninsula region, there is new hope for home buyers. Till now, the only way a TIC home could be financed was through a group loan, where each borrower within the group was responsible for repaying the amount. This made both resale and purchase a troublesome endeavor.
Among the banks that have expanded their fractional mortgage services to East Bay and the Peninsula region in recently is Sterling Bank & Trust. Bank of Marin and Bank of San Francisco entered this market late last year, while Circle Bank was the first to offer fractional TIC loans in the region, having expanded its services in 2005.
Fractional mortgage allows a Tenants-in-Common group to acquire individual loans for their specific unit rather than a single mortgage being given for the entire building. What this essentially means is that parts of a building are separately financed, leaving each home owner responsible for the financing and repayment of only the part of the building that they are purchasing. So, if a neighbor homeowner defaults on his mortgage payments, the remaining homeowners are not affected.
This type of loan also leaves the homeowner free to use his unit to generate income as a rental home. This is a definite advantage over the traditional TIC loans, where the unit could only be used as a primary residence. On the downside, however, fractional mortgages tend to be less affordable than traditional TIC mortgages, given that the former type entails higher risk for the lending bank.
"On the whole, the availability of more options for fractional TIC loans for middle-class families looking to buy a home in East Bay and the Peninsula region only means good news," says a spokesperson from ACL Real Estate and Property Management. "We have been assisting home buyers to get the best and most suitable home loans for a long time now and this development definitely eases our efforts," the spokesperson added.
About ACL Real Estate and Property Management: With wide experience and a proven track record in quality service and reliability, ACL Real Estate and Property Management has carved a niche for itself for its real estate and property management services in the East Bay and Peninsula areas. The company has a successful track record of assisting home owners in both selling and buying any type of property. The company also offers comprehensive property management services that ease the process of selecting tenants, maintaining the home and ensuring timely rent collection for homeowners.