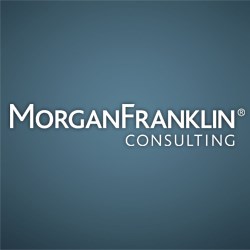 Our business is a people business, and our growth is a testament to our loyal clients and devoted employees
(PRWEB) August 26, 2013
MorganFranklin Consulting has been named to the Inc. 500|5000 list of the nation's fastest-growing private companies. The median company on the 2013 Inc. 500|5000 list increased sales by more than 140 percent since 2010, and grew at an average rate of 468 percent. MorganFranklin Consulting, a business and technology consulting firm that delivers financial management, performance improvement, and technology enablement solutions to industry and government clients, shares this unique pedigree with such notable alumni as Clif Bar, Oracle, Under Armour, and Zappos.
"MorganFranklin Consulting is honored to have made Inc. Magazine's list of the nation's fastest growing private companies for the third time." said C.E. Andrews, CEO of MorganFranklin Consulting. "Our business is a people business, and our growth is a testament to our loyal clients and devoted employees. I am incredibly proud of MorganFranklin, and am looking forward to continued growth over the next year and beyond."
The 2013 Inc. 500|5000 list was ranked according to percentage revenue growth from 2009–2012; MorganFranklin Consulting experienced impressive revenue growth of 66 percent during this time. The professional services company, which has offices in Washington, D.C., Dallas, and London, made the list in 2007 and again in 2012.
Honorees will be celebrated at the 32nd annual Inc. 500|5000 Conference & Awards Ceremony, which is being held October 10–12, 2013, at the Gaylord National Resort and Convention Center in National Harbor, Maryland. Complete results of the Inc. 5000, including company profiles and an interactive database that can be sorted by industry, region, and other criteria, can be found at inc.com/5000.
About Inc.
Founded in 1979 and acquired in 2005 by Mansueto Ventures, Inc. is the only major brand dedicated exclusively to owners and managers of growing private companies, with the aim to deliver real solutions for today's innovative company builders. Total monthly audience reach for the brand has grown significantly from 2,000,000 in 2010 to over 6,000,000 today. For more information, visit inc.com.
About MorganFranklin Consulting
MorganFranklin Consulting is an international services firm that delivers business consulting and technology solutions to public companies, fast-growing private companies, and government clients. Since 1998, MorganFranklin professionals have provided business operations, financial advisory, and IT consulting expertise and assistance across a wide range of industries. The firm's solutions focus on helping clients develop and implement strategies and plans to manage growth, achieve compliance, and transform business operations. MorganFranklin has offices in Washington, D.C., Dallas, and London, and has supported clients in North and South America, Europe, and Asia.
In 2012, MorganFranklin was named to Consulting magazine's "Best Firms to Work For" list and the Inc. 500|5000 list of the fastest-growing private companies in America. Third-party customer satisfaction surveys highlight the company's reputation for being hands-on, flexible, and skilled at bringing diverse groups together to complete projects on time and within budget. To learn more visit morganfranklin.com.
MorganFranklin Consulting is the brand name referring to the global organization of MorganFranklin Corporation and MorganFranklin Limited, a UK subsidiary serving as the EMEA headquarters of MorganFranklin Corporation.