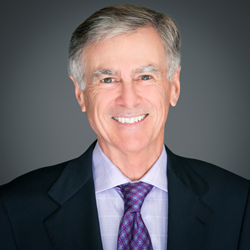 Leaders and organizations that are well equipped to handle this inevitably changing and ambiguous landscape will be the best positioned to compete and thrive.
(PRWEB) July 08, 2014
Leading human capital consulting firm Morgan Samuels has announced that Russell Bishop is joining the firm as a Senior Partner. Morgan Samuels provides innovative, strategic and transformative solutions that deliver and develop exceptional leadership talent for clients worldwide. Mr. Bishop joins the firm's Human Capital Consulting Practice, which provides people-related solutions designed to help clients predictably achieve mission critical objectives. Whether triggered by a consequential merger and acquisition event, a significant leadership change or market stimulated opportunity; the practice equips the client with best practice insights grounded in seasoned experience. Mr. Bishop's primary focus will be in the area of Change Leadership.
Having started five successful companies and consulted to leadership teams around the world, Mr. Bishop has become a recognized expert in personal and organization transformation, helping individuals and companies create unparalleled success. "Russell brings extensive experience to the Change Leadership practice within Morgan Samuels," said Janice DiPietro, President of Morgan Samuels. "Today's business climate is increasingly defined by uncertainty and competition originating from many sources; leaders and organizations that are well equipped to handle this inevitably changing and ambiguous landscape will be the best positioned to compete and thrive. Russell's expertise in the area of guiding leaders through transformational change is unmatched, and we are delighted to have him join our team."
With extensive experience across Europe, Asia, and the Americas working with Fortune 500 clients in aerospace, financial services, healthcare, life sciences, information technology, telecommunications and oil and gas, Mr. Bishop has become an internationally regarded speaker, educator and consultant. An early pioneer in the field of large group personal development, he created Insight Seminars in 1978, where he continues to serve on the Board of Trustees. To date, well over one million people in 43 countries have graduated from Insight.
Mr. Bishop founded his first consulting business, the Insight Consulting Group (ICG) in 1982. In 1987, he created Productivity Development Group (PDG), a boutique consulting firm specializing in the implementation of corporate strategy, large scale change initiatives and productivity enhancement, whose clients included an impressive roster of Fortune 500 companies such as British Airways, IBM, and SmithKline Beecham.
Mr. Bishop was then recruited by Andersen Consulting (now Accenture) as an Associate Partner to help create the Change Navigation Leadership Team, providing thought leadership focused on change strategies. In 2000, Mr. Bishop was invited to join Vantage Partners, the commercial consulting spin-off from the Harvard Negotiation Project, where he focused on developing alliance, supplier and customer relationship management offerings.
In 2007, Mr. Bishop returned to his roots, founding Bishop & Bishop, a consulting firm helping companies implement business strategies to achieve dynamic performance improvement. While consulting to The Huffington Post, he functioned as the Editorial Director, working closely with Arianna Huffington to create several sections of the Huffington Post focused on improving the quality of life. This opportunity provided deep insight into the digital world and the rising significance of social media for business success. He also played a lead role in developing the highly successful stress reduction app, GPS for the Soul.
Mr. Bishop holds a Master's degree in Educational Psychology from the University of California at Davis and a Master's degree in Spiritual Science from Peace Theological Seminary and College of Philosophy.
"I am excited to be joining the Morgan Samuels team and look forward to working collaboratively with our clients to ensure their next level of measurable performance improvement. Often the critical factor to business success has less to do with getting the strategies and processes right and more to do with getting your people committed to executing on the promise of those strategies and processes. The Morgan Samuels team has the experience, the insight, and the compassion necessary to help drive success," said Russell Bishop.
About Morgan Samuels
Morgan Samuels is a leading human capital consulting firm dedicated to helping its clients realize their vision by identifying and solving their most mission critical human capital imperatives. For over 45 years the firm has created and implemented breakthrough human capital strategies that impact companies at the organizational, team and individual levels.
Complementing its core competency in retained executive search, Morgan Samuels offers additional results-driven consulting solutions designed to unleash the power of human capital and revolutionize leadership performance. Whether it's through identifying, attracting and acquiring best-in-class talent, or developing, equipping and retaining existing critical talent, Morgan Samuels enables its clients to truly innovate, accelerate, and transform – instead of just perform.