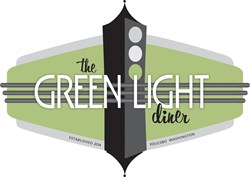 "Quite literally, it is the community who has given John and Laura the green light to make this change."
Poulsbo, WA (PRWEB) November 30, 2013
This year, MorMor the popular Bistro located in Historic Downtown Poulsbo, celebrated its 10th anniversary. Owners John and Laura Nesby said, "These 10 years have been amazing and the restaurant has been the site of so many special occasions and celebrations." The Nesby's want to extend their appreciation to the Kitsap community for all of their support and for sharing so many memories. It is at MorMor Bistro's 10-year mark that the Nesby's are ready to begin a new chapter in the life of the restaurant.
John and Laura opened MorMor Bistro with the goal of providing the community a place to go for quality food, great service, and a place that embodied their dedication to their community to enjoy and celebrate with one another. It is with community in mind that they prepare to close the chapter on MorMor and open a new chapter as the Green Light Diner.
The Nesby's have created the Green Light Diner around the need for a family friendly, full service restaurant that serves breakfast (all day), lunch, and dinner, with fun takes on traditional cocktails and the addition of retro soda fountain for the young and young-at-heart. John and Laura are looking forward to this new chapter, with a new look and new menu, but are dedicated to providing the superlative quality and service that their customers have grown to expect.
On December 29th John and Laura will be celebrating 10 great years hosting a community open house from 5-8 pm to thank their customers and the community for their support. They look forward to reopening as the Green Light Diner in February; check their Facebook page for updates.
All MorMor Bistro gift certificates will be accepted at the Green Light Diner and sales of dual MorMor | Green Light Diner certificates will begin December 1st.
PR Inquires:
The Rockfish Group
Kelle (at) RockFishGroup (dot) com
PR Development Director
(360) 930-9892