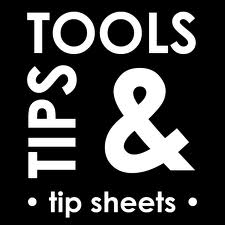 Establishing an effective morning routine is an easy way to ensure that many necessary tasks are completed on a daily basis.
Denver, Colorado (PRWEB) September 18, 2013
A morning routine is arguably the most important part of the day, because it lays the groundwork for the rest of the day. Some people find themselves hurrying through their morning routine, which tends to lead to less productivity, and more stress. The home security professionals SecuritySystemReviews.com created a list of tips for people to simplify and streamline morning routines to accomplish more throughout the day and alleviate their stress. SecuritySystemReviews.com is a site that provides comprehensive security system reviews.
1. Don't waste time using the computer or smartphones to surf the internet or social media sites first thing in the morning. Many people report using anywhere from 20-30 minutes every morning doing these things, before they even take a shower, and this simply wastes valuable morning time, doing things that could be saved for later.
2. Create a to-do list the night before—don't wait until the morning. Creating a to-do list before bed will help to keep the day more organized, and help in prioritizing tasks that should be completed first thing in the morning.
3. Always do important tasks, like activating security system equipment at a set time each morning so that it becomes a routine. If necessary, make reminder notes throughout the house to remember to do these vital things each morning. For individuals who have home automation systems, time can be saved by doing these tasks remotely, from a mobile device.
4. Wait to open emails until high priority tasks are completed each morning. It may be tempting to immediately open email accounts to see what was sent the night before, but then the important tasks can take a back burner to whatever is waiting in an inbox. Instead, complete top priority tasks before checking any email.
5. Keep everything needed for the day at the door in a convenient location. This could include laptops, papers, files, keys—anything that's vital for the day. Make sure it's in the same place every night so there's no time lost looking for items that may be missing in the morning.
6. Create a routine for other members of the family. This may even include a written itinerary that will help get everyone out the door. For many parents, the biggest struggle in the morning stems from getting children ready, so ensure that their clothes are laid out, they have a specific time to get out of bed, and lunches are ready the night before.
About SecuritySystemReviews.com
SecuritySystemReviews.com is a leading third party provider of information pertaining to the home alarm industry. The site offers everything from information on wireless security systems to DIY home security systems. SecuritySystemReviews.com also offers consumers access to valuable coupons and discount codes that can be used toward the purchase of a home security system.