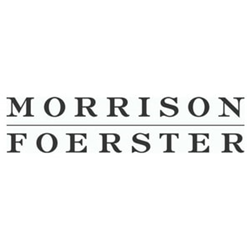 NEW YORK (PRWEB) June 28, 2021
Morrison & Foerster, a leading global law firm, is pleased to announce that 16 participants have been selected as part of its inaugural Black Venture Accelerator (BVA) class. The BVA is a new pro bono program that offers Black founders and Black-owned businesses pro bono legal services tailored to help their company progress to new heights and that offers additional business support and counsel to help them scale their ventures.
The BVA's goal is to foster financial inclusion by providing access to sophisticated legal services as well as opportunities for growth. In addition to pro bono legal services, the inaugural program offers creative and practical solutions to business challenges, mentorship, educational resources, networking opportunities, and connections to other needed professional services. Lawyers from the firm's breadth of practices provide holistic, comprehensive advice on issues typically faced by emerging companies across many industries, including technology, fintech, life sciences and healthcare, consumer products and retail, food and agriculture, media and entertainment, energy and infrastructure, and real estate.
The inaugural class includes:

The BVA selection committee was led by partners Dario de Martino and Crystal Kaldjob and included almost 30 attorneys from across Morrison & Foerster's U.S. offices.
"We received a really high number of applications for our inaugural class and are excited by the prospect of making change for the 16 businesses and organizations selected. Given the level of interest, we hope to be able to expand the program further next year and thank our external partners for their commitment," said Dario de Martino, Morrison & Foerster corporate partner and co-leader of the BVA. "We are grateful that partners, associates, diversity, equity and inclusion specialists, and staff at the firm have all enthusiastically rolled up their sleeves to support this initiative. This program is a reflection of everything that our firm stands for."
Crystal Kaldjob, Morrison & Foerster finance partner and co-leader of the BVA, added: "So many of the selected businesses are not only Black-founded or -owned but address the myriad issues and challenges that are at the center of the Black experience in America, from changing perceptions of Black people, promoting DEI in the workplace, celebrating Black history, to reimagining Black hair care and addressing disparities in access to healthcare. We are incredibly proud to be supporting such a wide range of talented entrepreneurs and look forward to providing them with the knowledge needed to manage the legal aspects of launching, funding, and growing a startup."
Find out more about Morrison & Foerster's Black Venture Accelerator.
Learn more about Morrison & Foerster's longstanding commitment to diversity and inclusion and our response to racial injustice.
ABOUT MOFO
We are Morrison & Foerster—a global firm of exceptional credentials. Our clients include some of the largest financial institutions, investment banks, and Fortune 100, technology, and life sciences companies. Highlighting the firm's commitment to client service and leadership in market-changing deals and impact litigation, MoFo was recognized as one of the top 15 firms on The American Lawyer's 2020 A-List. Year after year, the firm receives significant recognition from Chambers and The Legal 500 across their various guides, including Global, USA, Asia-Pacific, Europe, UK, Latin America, and FinTech Legal. Our lawyers are committed to achieving innovative and business-minded results for our clients, while preserving the differences that make us stronger. The firm also has a long history of commitment to the community through providing pro bono legal services, including litigating for civil rights and civil liberties, improving public education for poor children, advocating for veterans, promoting international human rights, winning asylum for the persecuted, and safeguarding the environment.