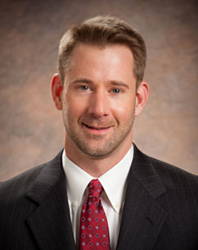 It is suggested that the earlier regular marijuana use begins, the greater the changes in the brain, the more significant the resulting impairment, and the more likely these deficits are to persist, even if marijuana use is discontinued.
Parsippany, NJ (PRWEB) February 11, 2015
As more and more states legalize marijuana for medical and recreational use, the general public is coming around to the unavoidable perception that marijuana is harmless. Most adults know that an important qualifier must be applied, as it is with alcohol – when used responsibly and in moderation marijuana is not dangerous for most people. But the perception of safety has made its way to adolescents and teenagers and for them the risks associated with marijuana use are considerably greater. "It has been known for some time that long-term, chronic marijuana use causes changes in the brain that affect cognitive function," says Josh Glawe, addiction specialist at Morris Psychological Group. "It is suggested that the earlier regular marijuana use begins, the greater the changes in the brain, the more significant the resulting impairment, and the more likely these deficits are to persist, even if marijuana use is discontinued."
How does marijuana affect the brain?
The chemical in marijuana that is responsible for most of its mind-altering effects is tetra-hydro-cannabinol (THC). When marijuana is smoked, THC passes from the lungs into the bloodstream and then to the brain, where it binds with receptors on nerve cells in areas of the brain associated with thinking, memory, pleasure, coordination and time perception. The individual may experience a pleasant sense of relaxation as well as other effects, including heightened sensory perception (e.g., of colors, music), altered perception of time, and increased appetite. "While THC is producing pleasant sensations, it is also altering the functioning of the hippocampus, which controls memory formation, interfering with the ability to learn and perform new tasks," says Mr. Glawe. "It also disrupts functioning in areas of the brain that control balance, posture, and reaction time, making driving unsafe and affecting other physical activities."
What are the long-term effects of marijuana use for adolescents?
An increasing body of evidence is showing that the effects of chronic marijuana use may depend on the age of first use. The National Institute on Drug Abuse (NIDA), part of the National Institutes of Health, published a review of the available literature in The New England Journal of Medicine in June, 2014 titled "The Adverse Health Effects of Marijuana Use." (http://www.nejm.org/doi/full/10.1056/NEJMra1402309) The reviewers identified several significant health risks associated with regular marijuana use and found those risks to be more significant when regular use begins in the teen years.
"The teen brain is still developing," says. Mr. Glawe. "Our brains don't reach maturity until about the age of 22. So it is not surprising that anything that disrupts the formation of connections in the developing brain would have long-term effects." Among the risks of early onset of regular marijuana use are:

Addiction: The general public does not perceive marijuana to be addictive. However, over time, marijuana use causes changes in the brain that lead to dependence and withdrawal systems when the drug is discontinued. About 9% of people who use marijuana become dependent on it; the incidence goes up to 17% for those who start using in their teens.
Cognitive deficit: Imaging studies have shown that the regions of the brain responsible for memory, learning, and impulse control show impaired neural connectivity in adolescents who are regular users of marijuana. That impaired connectivity may explain the findings in a large study conducted in New Zealand that followed over 1,000 people from birth to age 38 and found that frequent and persistent marijuana use starting in adolescence was associated with a loss of an average of 8 IQ points in adulthood. (http://www.pnas.org/content/109/40/E2657.full) Those who began using marijuana heavily as adults did not lose IQ points but those who used heavily as teenagers and quit as adults did not recover the lost IQ points.
Respiratory problems: Marijuana smoke contains toxic gases and particles that irritate the throat and lungs during use and can damage the lungs. Regular marijuana users report more symptoms of chronic bronchitis than non-users and may be more prone to respiratory infections, including pneumonia.
Compounding the risks of regular marijuana use is the fact that the potency of marijuana has increased over the last few decades, so adverse affects may be worse for new users and for the developing brains of young people. Another complicating factor is that the perception of risk among teenagers has declined. "We know that changing attitudes toward the risks of substance abuse often precede changes in use," says Mr. Glawe. "It is troubling to contemplate that with increasing legalization and changes in perception of risk, more young people are likely to become regular users of marijuana. It's important that physicians, educators – and especially parents – become informed about the dangers and ensure that children and adolescents are dissuaded from marijuana use."
Josh Glawe, L.C.S.W., provides individual, family, marital, and group therapy and specializes in addiction and adolescent disorders.
Morris Psychological Group, P.A. offers a wide range of therapy and evaluation services to adults, children and adolescents. http://www.morrispsych.com