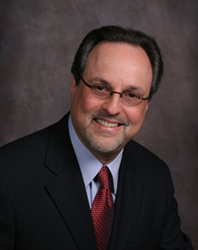 A breakup represents more than the loss of the relationship, it signals the loss of the hopes, dreams and commitment to their future that two people shared.
Parsippany, NJ (PRWEB) May 06, 2014
No matter how troubled a relationship, its end can be devastating. Even when there is a sense of relief that the difficult – and sometimes overdue – decision to separate has been made, there is invariably a great deal of pain and a deep sense of loss for both partners. "A breakup represents more than the loss of the relationship," says Dr. Daniel Watter of Morris Psychological Group. "It signals the loss of the hopes, dreams and commitment to their future that two people shared. When the relationship ends, they suffer intense disappointment and their lives are thrown into disarray. Feelings of confusion and conflicting emotions are normal and there are no shortcuts – recovery takes time and comes in small steps forward and an occasional step back. But recovery will come."
The breakup of a committed relationship forces both partners to deal with a wide range of practical matters: living arrangements, the division of assets, legal wrangling, protecting and supporting the children and more. But it is overcoming emotional pain – getting past the grief of loss – that presents the greatest challenge. "The first thing for anyone going through a divorce to realize is that a period of grieving is normal and necessary, just as it is after a death. 'Moving on' is your ultimate goal but it isn't possible without a period of grieving that gives both your brain and your heart time to adjust and heal." Dr. Watter offers tips to help people get through the period following a breakup.
Tips for Coping with the End a Marriage

Give yourself time: Grieving takes time and recovery won't always follow a smooth path. Don't try to do too much too soon. Don't make major decisions – like moving to a new city or pursuing a new career – while your emotions are in turmoil. Take some time before jumping into dating.
Don't suppress your feelings: Your emotions will likely run the gamut of intense feelings: shock, anger, fear, bitterness, sadness. Recognize that you will have highs and lows – that there will be moments of euphoria as you master new skills and overcome obstacles and moments of despair when you feel overwhelmed by pain and the challenges facing you. Allow yourself these feelings and share them with someone close to you or a support group. Talking about how you feel will reduce feelings of isolation and provide support.
Be good to yourself: You are going through a very stressful major life change. Take it easy. Don't try to do too much too soon. Treat yourself as if you were recovering from an illness or an injury. Get plenty of rest, eat well, exercise regularly. Indulge in small, soothing luxuries – a massage, a relaxing bath, a time-out every day to calm your mind and recharge your batteries.
Explore new interests and activities: The end of your time as part of a couple presents an opportunity to explore new activities, new interests and a new social network as an individual. Take a class, join a club, volunteer in your community.
Don't get stuck: Yes, a period of grieving is normal. But how long a period? There is no definitive time line. What was right for your best friend may not be right for you. But if you get to the point where you sense you should be feeling forward momentum and the sadness hasn't lifted, even a little, don't hesitate to seek professional help.
"Divorce is not a personal failure," says Dr. Watter. "The fact that the relationship didn't work out doesn't mean that you are unsuited to marriage, or that you're undesirable or incompetent. The period following a breakup is painful and difficult but it is also a time for honest reflection and for getting to know yourself better. You can learn from this experience and emerge wiser, stronger and in a better position to make good life choices going forward."
Morris Psychological Group, P.A. offers a wide range of therapy and evaluation services to adults, children and adolescents. http://www.morrispsych.com. Daniel N. Watter, Ed.D. specializes in the treatment of individuals and couples experiencing sexual and/or relationship problems.