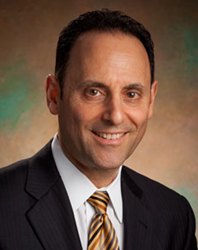 I am pleased to join my fellow NJPA members as we endeavor to improve mental health care and services for individuals and families in New Jersey.
Parsippany, NJ (PRWEB) January 06, 2015
Dr. Kenneth Freundlich, managing partner of Morris Psychological Group in Parsippany, NJ, has been elected president of the New Jersey Psychological Association (NJPA). NJPA is a professional association for psychologists offering a network of resources for the public and media, advocating for psychologists in the state, and acting as an influential presence helping shape mental health policies in New Jersey. With approximately 2000 members, NJPA defines its mission as the advancement of psychology as a science, as a profession, and as a means of promoting health and human welfare in an atmosphere that supports the diversity of its members and the society at large.
Dr. Freundlich has been an active member of NJPA for 25 years, holding many leadership positions including most recently as the Treasurer and member of the Executive Board. In accepting the Presidency, Dr. Freundlich said, "I am pleased to join my fellow NJPA members as we endeavor to improve mental health care and services for individuals and families in New Jersey."
Dr. Freundlich, a Clinical Neuropsychologist, received his B.A. in psychology from Clark University in Worcester, Massachusetts. He received both his Masters degree and Ph.D. in clinical psychology, with a specialization in neuropsychology from the University of Florida, where he was awarded presidential recognition for outstanding contribution to the University. Dr. Freundlich completed his internship training at the Philadelphia Psychiatric Center. Prior to joining the Morris Psychological Group, he was a staff neuropsychologist at the Pathway School, the Director of Psychological Services at Welkind Rehabilitation Hospital and the Director of Neuropsychology Associates.
Dr. Freundlich serves as an Independent Evaluator for major insurance companies and he has testified in New Jersey Superior Court as an expert witness in both civil and criminal cases. He is on the Medical Staff at Overlook Medical Center and Morristown Medical Center, where he is a consultant to the BrainWorks Cognitive Rehabilitation Program.
Dr. Freundlich also provides neuropsychological consultation to various organizations including AT&T, The Travelers Group, Finlandia Cheese and AST Bearings. He also provides consultation to St. Mary's Abbey and the Roxbury Township Police Department.
In addition to NJPA, Dr. Freundlich is a member of numerous other professional organizations including The American Psychological Association, The National Academy of Neuropsychology, the New Jersey Neuropsychological Society and the Morris County Psychological Association. He recently served two terms on New Jersey Psychological Association's Ethics Committee and most recently as the NJPA Treasurer and a member of the Executive Board. Dr. Freundlich has published within the field and he is a frequent speaker at professional meetings.
Morris Psychological Group, P.A. offers a wide range of therapy and evaluation services to adults, children and adolescents. http://www.morrispsych.com