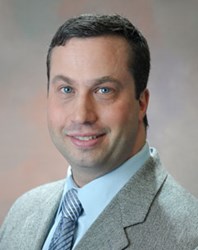 It's hard to understand but self-harming behavior is often actually an attempt to feel better, to relieve emotional pain.
Parsippany, NJ (PRWEB) October 17, 2013
October 2013 – There is no one reason that adolescents harm themselves. And while cutting is the most common, there is no one way in which they do so. Whatever the reason or method, the prospect of their children hurting themselves is frightening and puzzling for parents. "It's hard to understand but self-harming behavior is often actually an attempt to feel better, to relieve emotional pain," says Dr. Stu Leeds, clinical psychologist and specialist in self-injury, with Morris Psychological Group. "For many teens, it may – at least temporarily – relieve the pressure of overwhelming feelings of anger, anxiety, hurt, shame or alienation, especially in young people who haven't learned to express emotion in healthy ways or whose coping skills are insufficient to manage intense emotion. For some, it's a way to feel in control and for some it may be triggered by peer pressure."
In addition to cutting, teens may hurt themselves by burning, scratching, tattooing themselves, picking at the skin, pulling their hair, or banging their heads. There is the risk of physical injury and equally dangerous is the fact that self-injury can be habit-forming. A youngster may do it once on impulse or on a dare, find that it relieves intense pressure and do it again the next time tension has built up. After a while, the brain associates a sense of relief with the act and it becomes difficult to curtail the injurious behavior. "It's important for parents to be alert to the risks and signs of self-injury and seek help from a mental health professional without delay," says Dr. Leeds. "A trained therapist will be able to identify the root cause of the behavior and help the youngster develop coping strategies that will enable ending it."
Who is at risk for self-injurious behavior?
There is no single profile of adolescents who are most likely to harm themselves. It is done by both boys and girls across the spectrum of income levels and social groups. However, parents should be aware of some of the characteristics and situations that have been associated with self-injurious behavior:

Difficulty with healthy expression of emotion, either inability to express feelings or over-reaction to minor incidents
Lack of coping skills, that is, not knowing how to manage stress and difficult situations
Stressful family events (death, divorce, conflict)
Loss of an intense friendship or romantic relationship; social rejection
Awareness of self-injury as a practice among friends or classmates
Tips for seeing the warning signs?
"One of the common misconceptions about self-harming is that it is a plea for attention," says Dr. Leeds. "This is seldom the case. More often, the youngster feels guilty and is ashamed of the behavior and tries to hide it." So the physical signs of self-harming – cuts, scratches, scars, burns – may not be visible or may be explained away as caused by accidents. Parents should be alert to the following:

Always wearing clothing that covers the body, especially in warm weather
Blood stains on clothing, bedding or towels
Sharp objects – knives, razors, needles, safety pins – missing from their usual places or found among the teen's belongings
Lighters/matches (specifically if they are not known to smoke)
Isolation – spending long periods alone
Most of the time, teens who hurt themselves are not trying to inflict serious injury. But even in the absence of acute physical harm, acute emotional pain underlies the behavior and can cause more serious problems over time if not resolved. "Parents are often shocked and confused when they learn of this behavior and it's important for them to realize that above all their child needs support and understanding," says Dr. Leeds. "Scolding, threats and punishment are counterproductive. The child should be encouraged to express his or her feelings and should be assured that the family will do everything possible to help relieve the pain."
Stuart M. Leeds, Psy.D., clinical psychologist, specializes in working with children, adolescents, and families that are coping with problems of depression, anxiety, behavioral problems, and who are in situations of considerable distress.
Morris Psychological Group, P.A. offers a wide range of therapy and evaluation services to adults, children and adolescents. http://www.morrispsych.com