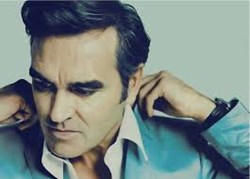 (PRWEB) February 20, 2014
Following the news of signing a two-album deal with the Capitol/Harvest record label, Morrissey has announced he will be making his way over to the United States this summer. Joined by Tom Jones, Cliff Richard and Kristeen Young, Morrissey will kick off his tour on May 7th in San Jose and will perform on through to June 21st in Brooklyn, giving his fans 25 chances to see him in concert.
After gaining fame in the 80s as the singer for The Smiths, Morrissey embarked on a solo career after the band broke up in 1987. Since then, he has made quite a name for himself as an innovator within the indie music scene. Known for his baritone vocal style, Morrissey has released 9 studio albums and has been an icon to major bands such as Radiohead, The Decemberists and The Killers. Critics have even stated that Morrissey invented indie and that bands who frequent festivals such as Coachella would not be the same were it not for his music.
Morrissey 2014 U.S. Tour tickets go on sale to the general public Friday morning and are available now at SuperStarTickets. Needless to say, this will be an event you will not want to miss.
Morrissey 2014 U.S. Summer Tour Dates:
May 7 – San Jose, CA (City National Civic Auditorium)
May 10 – Los Angeles, CA (Los Angeles Sports Arena)
May 13 – El Paso, TX (Plaza Theater)
May 14 – Albuquerque, NM (Sunshine Theater)
May 16 – Salt Lake City, UT (Kingsbury Hall)
May 17 – Denver, CO (Ellie Caulkins Opera House)
May 19 – Lincoln, NE (Rococo Theatre)
May 20 – Lawrence, KS (Liberty Hall)
May 22 – Dallas, TX (Majestic Theatre)
May 24 – Austin, TX (Austin Music Hall)
May 25 – Beaumont, TX (Julie Rogers Theatre)
May 27 – Memphis, TN (Orpheum Theatre)
May 28 – Nashville, TN (Ryman Auditorium)
May 30 – St Petersburg, FL (Mahaffey Theater)
May 31 – Miami, FL (Knight Concert Hall)
June 4 – Atlanta, GA (Cobb Energy Center)
June 6 – Atlantic City, NJ (Revel Ovation Hall)
June 7 – Boston, MA (Boston Opera House)
June 10 – Baltimore, MD (Meyerhoff Symphony Hall)
June 13 – Chicago, IL (Civic Opera House)
June 14 – Flint, MI (James Whiting Auditorium)
June 16 – Lewiston, NY (Artpark Main Stage Theater)
June 17 – Wilmington, DE (Grand Opera House)
June 19 – Hershey, PA (Hershey Theatre)
June 21 – Brooklyn, NY (Barclays Center)