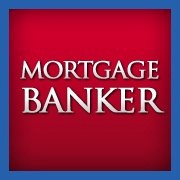 Run your own mortgage branch in San Diego, call today 877-889-7474
(PRWEB) February 10, 2014
Mortgage banking consultants AnikimCreditCorp.com was recently handed the task of opening new mortgage branch locations in San Diego CA. The newest mortgage banker branch opportunities come from a multi-state lender that is looking to expand into the San Diego housing market. San Diego's housing market has always been a steady growing market, and the market continues to strengthen with low interest rates. According to Zillow the housing market in San Diego grew 16% in value and predicts they will rise 6.3% within the next year. News like these has many mortgage bankers looking to capitalize on this market. AnikimCreditCorp.com finds new candidates for their banking partners to open up new branch locations, and pairs them up with the top real estate agents in San Diego. They do this by marketing across the web for home buyers and sellers, and has loan originators ready to pre-qualify and pre-approve the candidates. To learn more about becoming branch manager in San Diego for a new location, or to move an existing branch to another lender contact the firm at 877-889-7474.
Southern California has many wonderful cities, but San Diego is arguably one the best place to live in the state. Mortgage companies and banks have always been able to well in the city employing many loan originators. With the refinance boom over from 2012 many mortgage companies look to build Realtor relationships to target the purchase market. The difficult for new loan originators trying to get their foot in the door is that many of the top real estate agents in San Diego have been working with a "preferred" lender for years. AnikimCreditCorp.com helps these new branches by bringing clients to the real estate agents through pre-qualify them first and them connecting the borrower with a Realtor of the loan officers choice. This allows the loan originator to build relationships in a local market rather quickly. To find out more about the marketing program offered by the consulting firm, or to find out more about the new branch opportunity visit, http://www.mortgagebranchopportunities.org/
AnikimCreditCorp.com uses the top rated SEO professional in America To assist in promoting the new branch opportunities. The mortgage consulting firm posts comments on various mortgage banking blog sites, and supplies them with information about the warehouse lines of credit for brokers and bankers and guides them on steps to acquire one. The consulting firm is always actively looking for those looking for mortgage net branch opportunities, and partners them with the right direct lender partner. The consulting firm continues its expansion online and throughout the mortgage community looking for qualified candidates. To find out why this company recruits more branch managers and loan originators than anyone else in the industry, call and speak with an acquisition specialist.
About the company: AnikimCreditCorp.com was started after the mortgage crisis to help struggling loan officers and net branches find mortgage banks that were able to sustain through the tough times. Former founder of a large mortgage banking company Kevin Leonard from New World Mortgage, has many relationships with lenders and brokers throughout the county, and helps place mortgage loan officers with jobs and net branch opportunities. The company also helps consult some of their banker clients on how to sell closed loans with investor overlays to help clear warehouse lines for brokers.
Contact: Mason Baxter
Phone: 877-889-7474