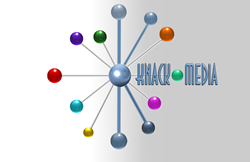 Mortgage broker branch opportunities in California are available now! Call 877-889-7474.
(PRWEB) January 09, 2015
Opening a real estate brokers office in California just got a little easier by way of AnikimCreditCorp.com. The company is well-known for recruiting and consulting for mortgage bankers throughout the country. They recently started recruiting for real estate agents and real estate brokers. They have new contracts in place to offer mortgage broker branch opportunities for qualified candidates that are looking to have their own branch. Getting a broker license alone can be a difficult process, but all of the compliance and audits can make life miserable for some people. AnikimCreditCorp.com has new broker affiliates that take care of all of the back-end work for real estate agents and mortgage professionals that want their own broker branch in California. The brokers offer decades of experience on hiring new agents, training and marketing. Find out more about these branch opportunities by visiting http://www.mortgagebranchopportunities.org/mortgage-broker-branch-opportunities/
Staring a new real estate broker office can take time, learning about all of the rules and regulations involved. The consulting firm has been able to sign new agreements with California real estate brokers that are willing to help agents and mortgage originators take the "next step" with their businesses. Individuals can open their own branch and sell real estate and conduct home loans for their clients. The firm is advertising to find these people by YouTube commercials and by using popular Social Media websites. There is no fee involved from AnikimCreditCorp.com for the agents. The company is compensated from the brokers and the bankers that they represent. The offer from the brokers are unique because they come with all of the bells and whistles that the firm offers to large lenders. New branches can use the massive network of lenders and marketing partners so they can offer the newest home loan products and well as wholesale pricing on mortgage and real estate leads. New mortgage broker offices enjoy the benefits of being part of a large network of industry related partnerships that assist in helping the branch with "wholesale" costs. Individuals looking for real estate broker opportunities can speak with a branch specialist immediately by calling the corporate number. Most branches can be approved within 24 hours
About the company: AnikimCreditCorp.com was started after the mortgage crisis to help struggling loan officers and net branches find mortgage banks that were able to sustain through the tough times. Since then, the company has built relationships with banks and brokers throughout the county and helps place mortgage loan officers with job and branch opportunities. The company also helps connect some of their banker clients with a scratch and dent residential mortgage loan outlet to help clear warehouse lines. To find out more about the mortgage broker branch opportunities in California, click on the highlighted link.
Contact: Mason Baxter
Phone: 877-889-7474