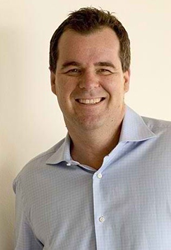 I believe in the principle that when you make something easy to buy, it becomes easy to sell. And that's what seller finance is all about.
(PRWEB) July 28, 2014
Shelter, a housing and homelessness charity, revealed that they received 50 per cent more calls from people living in the North East, who are struggling to pay mortgages, within the past 2 years, pulse.co.uk published on 22 July 2014.
In response to this alarming news, Rick Otton, a highly sought after property coach in the UK, tells UK residents that this kind of suffering is unnecessary, because there are ways to prevent the accumulation of unwanted debt when purchasing real estate.
"According to the news article, around 200 people called Shelter last year to talk about their struggle to pay rent or mortgage and going in debt due to rising household costs. The charity's leaders are worried that since many UK residents are already in living on a 'financial knife-edge' an occurrence like being laid-off from a job or getting sick may put many families on the brink of homelessness," he shared.
"Losing your home is one of the biggest tragedies that a family can face, but this problem is far from unsolvable if people began using flexible seller finance terms," Mr. Otton commented.
Mr. Otton shared in one of his recent interview for RickOtton.co.uk that a common solution to this problem is through selling the troubled property right away, and worried homeowners or property investors could accomplish this through the help of seller finance strategies.
"I believe in the principle that when you make something easy to buy, it becomes easy to sell. And that's what seller finance is all about. In the traditional process, the two biggest barriers to entry for buyers are the deposit and the application for a new home loan. Remember, not everyone can afford a 10% deposit. In addition, banks are becoming stricter in approving new mortgages. To solve that dilemma for the buyer, seller finance terms can allow the buyer to assume the existing financing instead and pay off the remaining equity in increments. It's a much more convenient process that helps the buyer move in quickly, which allows the seller to move away from unwanted debt immediately," he explained.
Visit http://www.rickotton.co.uk/ today to get more information about creative seller finance strategies and how these strategies can be applied in changing market conditions.
About Rick Otton
Rick Otton is a property investment professional who, over the last 23 years, has introduced innovative real estate strategies to the UK, Australian and the United States. His creative 'low-risk, high-reward' approach to buying and selling houses is exemplified in his own business, We Buy Houses.
This year marks the 10 year anniversary of Mr Otton introducing his strategies to the UK, and the 5 year anniversary of his innovative 'Buy A House For A Pound' process – one that attempted to be emulated by others. His constant process of strategy refinement, and adapting to the ever-changing real estate market, continues to place him at the forefront of property investment education.
In 2012 Rick Otton published his Australian book 'How To Buy A House For A Dollar' which was named in the list of Top 10 Most Popular Finance Titles for 2013. A UK version is on the drawing board for publication in 2014.
Mr Otton freely shares insights into his non-bank-loan strategies that have allowed everyday UK men and women to beat the rental cycle and have their own homes. He coaches others on how to build profitable businesses by facilitating transactions that focus on the needs of potential buyers and motivated sellers.
Access his free downloadable Power Property Profits Pack at RickOtton.co.uk, as are the details of early bird pricing for his next UK 3-day real estate training conference in March 2014. Phone enquiries in the UK are welcome on 0207 000 1027.