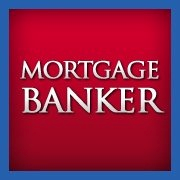 Work with the leader in mortgage professionals, call today 877-889-7474
(PRWEB) October 02, 2013
The country's most respected mortgage consulting firm AnikimCreditCorp.com has completed a contract between a group in California that was responsible for tens of millions a month in home loan business. The company negotiated a deal between the origination, and a lender from the New York that was looking to expand. The firm is consistently adding large numbers of volume to their lending partners. The recent deal is just one of many, but could be one of the largest deals of the quarter. With the refinance market slowing up, there are not that many players in the market that have a ton of purchase business. The recent move of business is largely based on purchase loans which is great news for the New York lender involved. To find out more about the different mortgage job opportunities the firm offers, or to learn more about the recent transaction visit, http://anikimcreditcorp.com/
Choosing the best mortgage company to work with is not an easy task, especially since the mortgage crisis. There are not many lenders that made it through the difficult times and many still are just treading water. AnikimCreditCorp.com knows who the solid banks are in the industry and who has the capital to grow. They are one track to move 50 million in wholesale business and another 120 million in retail loans before the years is out. The company is receiving so many new clients and mortgage professional candidates that they coined the phrase" If we're not recruiting for you, we're probably recruiting from you." A company spokesperson stated "the individuals that work with us have years of experience and friendships, finding places to move these large producers to is easy."
With all the new rules and regulations hitting the lending industry, it can be challenging to know what lenders are going to be strong enough to weather the storm. One thing can be certain; the lenders that can continually fund large volumes of units have the best chance. Some of the firm's partners have forecasts to double production from the business the consulting firm is bringing them. This makes the firm not just a recruiting partner, but a necessary facet of how they do business. The company has employed the top SEO professional in the country to ensure the firms job postings stay ahead of the competition. The internet marketer posts videos and blog posts on behalf of the firm to drive inbound calls on a daily basis. For industry professional looking for net branch opportunities with a lender or for federally chartered banks hiring loan officers call the company directly at 877-889-7474.
The company is finds qualified mortgage professionals in the US by using the internet to search for those in need of a job, and then they supply them to their banking partners. The consulting firm has worked in the mortgage industry for years, and has all the contacts needed to place loan officers, underwriters and top executive positions. To learn more about mortgage branch opportunities, or to find out about the different loan officer jobs available, contact the firm directly.
About the company: AnikimCreditCorp.com was started after the mortgage crisis to help struggling loan officers and net branches find mortgage banks that were able to sustain through the tough times. Kevin Leonard New World Mortgage founder, has many relationships with lenders and brokers throughout the county, and helps place mortgage loan officers with jobs and net branch opportunities. The company also helps connect some of their banker clients with scratch and dent loan buyers to help clear warehouse lines.
Contact: Mason Baxter
Phone: 877-889-7474