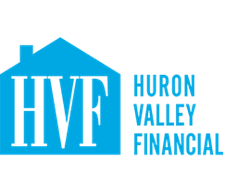 We are eager to share our knowledge and expertise with other professionals in this industry. As we grow, we want our partners to grow with us." - Jim Crowley, director of HVF Partners wholesale lending
Ann Arbor, Mich (PRWEB) June 07, 2016
Huron Valley Financial, one of the leading mortgage lenders in Ann Arbor, Michigan, is excited to announce the launch of a new division, HVF Partners. HVF Partners is focused on building relationships with industry leaders including mortgage brokers, mortgage lenders, mortgage bankers and credit unions. The goal of this wholesale division is to foster long-term partnerships with professional entities to offer more competitive financial products with and focus on service. HVF offers Broker, Mini Correspondent, and Full Delegated Correspondent relationships.
HVF Partners is a division that is organized for quick responsiveness to all partner needs. The new division offers Fannie Mae, FHA, VA and Guaranteed Rural Housing Products to bring approved customers the tools needed to compete in today's lending environment.
"HVF is aware of the challenges facing lenders in today's industry," said Jim Crowley, director of wholesale lending with Huron Valley Financial. "We are eager to share our knowledge and expertise with other professionals in this industry. As we grow, we want our partners to grow with us."
Huron Valley Financial's Delegated Correspondents can also utilize HVF's underwriting services for conventional, FHA and USDA products, allowing Huron Valley Financial to underwrite loan packages in addition to your delegated underwriters. For property buyers in the initial shopping phase, Huron Valley Financial can underwrite a "TBD" loan package that will give your buyers the advantage of an actual credit approval.
Huron Valley Financial's wholesale sales staff includes Jim Crowley, Lisa Bassett Goldsworthy, Jill Stauffer, Antonia Seth and Rick Yeager. Together, this team has over 125 years of experience. The wholesale staff aims to provide partners with a mortgage lending experience that promotes growth.
Huron Valley Financial is a privately held lender with a third party origination platform and employs some of industry's most seasoned compliance, underwriting and closing staff. HVF Partners reflects the company's recent efforts to expand within and outside of the Michigan market to be a leading regional lender.
For more information about Huron Valley Financial and its new HVF Partners division, professionals are invited to visit http://www.huronvalleyfinancial.com. Interested professionals can also contact HVF by phone at (734) 669-8000 or visit the office at 2395 Oak Valley Drive, Suite 200 in Ann Arbor, Mich., 48103.
Huron Valley Financial began in 1977 by Eric Bradley and Bill Roberts. Since its inception, HVF has grown to have a reputation as a regional mortgage lender with a team that has more than 100 years of banking experience. HVF offers a variety of tools and products to customers, including FHA. VA, Fannie Mae and Guaranteed Rural Housing loans.