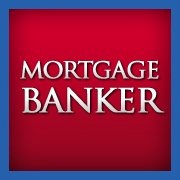 Work with the top lenders in the country, call 877-889-7474 and become a mortgage banker.
(PRWEB) December 16, 2013
AnikimCreditCorp.com knows that finding employment is one thing, and finding a career is another. A recent mortgage branch opportunity in Illinois has new locations searching for qualified candidates to fill these important positions. The mortgage recruiting firm states that new jobs will be available for loan originators, processors and underwriters due to the new branch offices being opened by their mortgage banking partners. One may recall that the mortgage consulting firm has been actively promoting new branch opportunities across the United States, and these promotions have led to many branch offices either being opened or have plans to open in the near future. The only thing that is holding some of these new locations from opening is licensed loan originators in Illinois. The consulting firm is looking for loan officers that have a proven success record and are looking to work with some of the biggest banks in the country. To discover more about the different job opportunities being offered by the top mortgage recruiting firm visit, http://anikimcreditcorp.com/
There are many reasons why loan originators should work for a large direct lender. The most important reason is competitive pricing and fast underwriting. Many brokers and small mortgage bankers have challenges competing with the "big boys". Being Fannie Mae, Freddie Mac, and Ginnie Mae issuers is a big deal these days, banks that have the ability to fund loans without investor overlays is deal changer in the industry. Many loan officers work with local Realtors to generate purchase business and having no extra investor conditions can place a loan officer and the company they represent the preferred lender for any real estate office. Most lenders have turned their focus to the purchase market after the second quarter of this year and many are making it their most important mission in 2014. To learn more about the different lenders that are looking for banking partners in the state, or to apply as a loan originator contact them directly at 877-889-7474.
The top SEO professionals in the country work with the recruiting firm promoting the new loan officers jobs in Illinois. The recruiting firm also plans on posting comments on banking forums and various finance websites about the new loan originator jobs that are available, and how interested parties can apply for them. The mortgage consulting firm is also always seeking those that are looking for mortgage branch opportunities in all major cities in America, and places them with the right banker. The consulting firm continues its expansion online and throughout the mortgage community looking for qualified candidates. To learn more about the recruiting firm, or the different services they provide, contact the company directly and talk directly to a company representative. To find out more about the recruiting and consulting company or to learn about branch opportunities visit the webpage, http://www.mortgagebranchopportunities.org/
About the company: AnikimCreditCorp.com was started after the mortgage crisis to help struggling loan officers and net branches find mortgage banks that were able to sustain through the tough times. Kevin Leonard from New World Mortgage, former owner of a large mortgage banking company, has many relationships with lenders and brokers throughout the county, and helps place mortgage loan officers with jobs and mortgage net branch companies. The company also helps connect some of their banker clients with scratch and dent mortgage buyers to help clear warehouse lines for bankers.
Contact: Mason Baxter
Phone: 877-889-7474