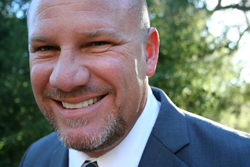 Work with the fastest growing real estate and mortgage team in Southern California, join a group with a plan for success!
(PRWEB) September 10, 2014
The city of Temecula is located within Riverside County, and is home to many mortgage and real estate professionals. A new marketing campaign was just released by real estate and mortgage consulting firm AnikimCreditCorp.com that is offering Temecula loan officer jobs for all qualified candidates. The new branch that was recently opened earlier this week by Kevin Leonard and Albert Castaneda is in need of top producing loan originators in the area that are looking to join the fastest growing group of real estate and mortgage professionals. The secret the group's success is supplying mortgage loan officers with real estate agents in a co-branding effort that benefits the clients immensely. It proves to be a winning formula that takes the client from preapproving a purchase of a home, all the way to funding the borrower's dream home. The team has been able to establish many Temecula Realtor relationships by having new potential buyers preapproved for an amount; this alleviates any closing issues with the Realtors. To learn how to join this growing team of mortgage and real estate leaders visit the website here, http://www.mortgagebranchopportunities.org/
The mortgage and real estate group works with an internet marketing company to help the team find top producing mortgage originators in Temecula. The mortgage consultants supplies information to video sharing sites, and mortgage banking forums to help the new branch find qualified candidates for the office. The mortgage and real estate team is also actively looking for those looking for mortgage branch opportunities in Riverside to partner them with the right mortgage lender. Kevin Leonard and his team of real estate professionals continue their expansion on the web, and throughout the local community looking for qualified loan originators. To discover more about the new office, or the services they provide, contact the company directly and talk directly to an account executive. Interested candidates can also view one of the company's Facebook pages located here, https://www.facebook.com/KevinLeonardMortgageExpert
The city of Temecula has many historic 1890s buildings, hotels, antique stores, specialty food stores, museums, boutiques, restaurants, antique dealers, and gift and collectible shops, the city of Temecula has all of it. The city is also a popular venue for Western days, car shows, and summer entertainment. It also has a booming nightlife, especially on the weekends. To find out more about property listings in Temecula or to find out how to get a purchase loan in Temecula contact a mortgage professional for a consultation.
About:
Kevin Leonard entered into the mortgage business in 1997 and quickly rose to become one of the top producing loan officers in the country and earned national acclaim for his efforts. Mr. Leonard prides himself in offering constant communication with his clients so that they have a full understanding of the loan process from start to finish. He is personally responsible for thousands of fundings, and along with his team, he has over 5 billion in residential loans funded to his credit. Mr. Leonard has a full understating of the loan process from start to finish, and also consults with mortgage bankers in the secondary market. There are few, if any, that have the experience that Kevin Leonard has in the mortgage profession. He was one of the first to register with NMLS in 2008 when it was first instituted, and currently is licensed in the state of California as a loan originator. He is partnered with the best real estate agents for a good reason—he offers fast pre-approvals with the ability to fund purchase loans quickly. To find out more about Temecula homes for sale, click on the link provided.
Contact:
Kevin Leonard
Phone: (951) 200-5750
NMLS #6279