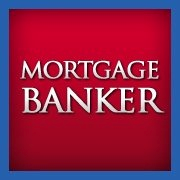 Be a mortgage banker, there are mortgage branch opportunities available in Missouri, call 877-889-7474
Missouri (PRWEB) December 03, 2013
Unemployment is the biggest problem that affects many cities throughout the country. This is the most unsettling issue for industry professionals looking for a solid career. AnikimCreditCorp.com is currently promoting mortgage branch opportunities in Missouri for those with mortgage and finance backgrounds. Missouri is a state of U.S that is drastically facing an unemployment situation. The statistics shows that the state has been going through a miserable condition due to this particular issue. According to the statistics report, the unemployment figure of this state was around 6.7% April 2013 which increased by 7.2% in august 2013. This report clearly reveals the bad condition of the place. This is the high time to arrange something that can help to better the situation. AnikimCreditCorp.com is going to launch its mortgage net branch opportunities with its other lending partners in this state. This branch opportunity should definitely help to reduce the unemployment rate as it opens a door for many applicants in the home loan business.
The mortgage net branch opportunity that has been opened in many other states and cities in America, helping the loan originators become bankers, and reduces the unemployment rates of those places. Similarly, it is now available in Missouri in order to give the chance to all the qualified applicants of that state. it is a facility that definitely going to help loan originators looking to make the next step, and for mortgage brokers who are dealing in this field can try this opportunity to become a direct lender, and also to gain better work experience. Many brokers do not have the capital required to move from broker to banker, so by applying for this position it can allow them to expand their operation. Willing candidates are requested to fulfill all the requirements needed, including all individual state licensing requirements through NMLS. The candidates are also asked be knowledgeable with all the available loan products, and also know the advantages as well as disadvantages of all these products very well. It is also required to have good interaction skills, and be able to provide the best possible loan products available to prospective clients. Candidates must know the right process of analyzing the financial statements and underwriting guidelines for various products that is provided to them. To learn more information on this subject, interested candidates can search on http://www.mortgagebranchopportunities.org/.
The company locates the loan originators for these new net branch opportunities in Missouri by using a search engine optimization company. The SEO company distributes content on various mortgage industry webpages, and posts content about the net branch opportunities for brokers and loan officers. The company is always actively searching for those looking for mortgage branch companies, and partners them with the mortgage banker. The firm continues their online marketing domination, and throughout the mortgage community with ads looking for qualified candidates. To learn more about the mortgage recruiting firm, or the different services they provide, contact the firm directly, and talk to a company representative.
AnikimCreditCorp.com is a mortgage consulting and recruiting firm that is rated the best in this field, with large banking partners that offer branch opportunities to qualified applicants. There are many experienced mortgage loan officers who are highly interested in becoming branch managers, and the recruiting firm is there to assist them. This is the best job opportunity for them because the consulting firm has many different mortgage branch opportunities in different cities in Missouri. The consulting firm is looking for some loan originators who are willing to do this job. Therefore, they are contacting the best internet marketer in the USA who can help them to spread this important news among the job offer in Missouri. To get more detailed information about their records, offers, and different policies then visit one of the company's Facebook pages here https://www.facebook.com/MortgageNetBranch or call and speak with an mortgage expert at 877-889-7474. The entire process is going to be organized via internet so the news will be posted on various industry websites and job posting sites.
About the company: AnikimCreditCorp.com was started after the mortgage crisis to help struggling loan officers and net branches find mortgage banks that were able to sustain through the tough times. Kevin Leonard from New World Mortgage, former owner of a large mortgage banking company, has many relationships with lenders and brokers throughout the county, and helps place mortgage loan officers with jobs and mortgage net branch companies. The company also helps connect some of their banker clients with scratch and dent mortgage buyers to help clear warehouse lines for bankers.
Contact: Mason Baxter
Phone: 877-889-7474