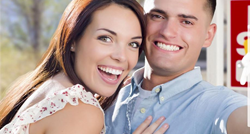 Complete Home Loans make getting mortgages and refinancing easy.
Seattle, WA (PRWEB) June 06, 2014
The nation's leading home loan lending network, Complete Home Loans, is now making it easier than ever for home shoppers to obtain mortgages and get refinancing with instant approval. For homeowners and hopeful shoppers that have been previously denied loans, due to recent changes to the home loan laws, it is easier for them to get approval.
https://completehomeloans.net/application-form/ – 60 Second Home Loan Application Form
The easy-to-use online application form will take applying parties only 60 seconds to complete. After completing the application, mortgage and refinance shoppers are given the opportunity to find out their current credit score. This tool has allowed hundreds of individuals save money by realizing their current score before finalizing their loan with their home loan provider.
About Complete Home Loans
The Home purchase, equity, and refinancing loan company services customers across America no matter their credit history. They specialize in matching people with good, bad, or no credit to lenders who may be able to qualify them for a home loan. Their network of lenders is the largest in the United States and offers low interest financing to homeowners or shoppers.
People who've been turned down in the past are able to use their easy online application form to instantly get approved for a loan (no matter their credit history).