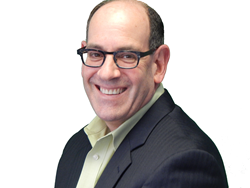 My success is due to persistence and how my team and I treat each client
Manalapan, NJ (PRWEB) January 15, 2016
"Mortgage Marvin" Rosenberg NMLS# 199005, Branch Manager, Absolute Home Mortgage Corp. NMLS# 176743, is featured in a special section of the March issue of New Jersey Monthly as a 2016 Five Star Mortgage Professional award winner.
"My success is due to persistence and how my team and I treat each client," says Marvin Rosenberg of Absolute Home Mortgage Corp. "We are committed to excellence. Clients and Realtors have come to know they can count on me and my team for three things: 1) outstanding communication and follow-up; 2) transparency — we never hide anything. This means clients have a smoother process and won't feel lost or kept in the dark; 3) and closing on time! Not all lenders can close quickly or on time. I am humbled to have been selected by my clients and peers as a Five Star Mortgage Professional the last five years in a row. It is exceedingly gratifying to be recognized in this way and especially by this group of people. Wow!"
Five Star Professional partnered with New Jersey Monthly to identify and showcase an exclusive group of mortgage professionals who have demonstrated excellence in their field. Less than 2% in the New Jersey area received this recognition.
"When I entered the mortgage industry in 2002, I knew the industry did not need another mortgage broker; there were a ton of them. But what it did need was someone like me who had a finance background and wanted to use it to help people and give sound advice and guidance," says Marvin. "You see when a client chooses to work with me they come under my umbrella, and I feel a responsibility for each client. I have to say it's awesome helping people accomplish their goals and dreams! We provide a different type of experience than you will find at a bank or at an Internet lender due to the extent of the personal service we provide. We hand-hold each file from start to finish, and clients rave about this kind of attention to detail."
"Five Star Professional's research is extensive, with more than 10 million consumers, peers and other stakeholders contacted each year. We are relentless in our efforts to identify those professionals with the utmost standard of excellence," says Jonathan Wesser, Research Director, Five Star Professional.
About the research process:
Now entering its 13th year, Five Star Professional conducts in-depth, market-specific research in more than 45 markets across the United States and Canada to identify premium service professionals.
Five Star Professional contacts thousands of recent homebuyers, along with real estate agents, to identify award candidates and measure their client satisfaction levels. Phone, mail and online respondents rate their mortgage professional on criteria such as overall satisfaction and referability. Qualifying candidates are then evaluated on objective criteria such as experience, production levels and disciplinary and complaint history.
Professionals do not pay a fee to be considered or awarded. For more information, visit http://www.fivestarprofessional.com.