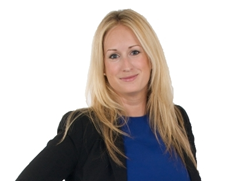 Mortgage mis-selling will always be around. There will always be advisers who fall foul of the rules.
Poole, Dorset (PRWEB UK) 30 April 2014
New rules to tighten up mortgage lending will not prevent mis-selling – borrowers should still remain vigilant, warn litigation solicitors Coles Miller.
Borrowers will now find it harder to secure a home loan under the new Mortgage Market Review (1) – the biggest change to the regulations for at least 10 years.
They will have to answer more questions about their expenditure, instead of simply their monthly income. Industry analysts predict it will delay lending decisions.
Many lenders have already changed their practices to comply with the new rules.
But Coles Miller is warning borrowers not to be complacent – they could still be mis-sold a mortgage despite the tougher new regulations.
Coles Miller litigation solicitor Carly Jermyn said: "Mortgage mis-selling will always be around. There will always be advisers who fall foul of the rules."
She and her colleagues are working on a number of cases where borrowers have allegedly been mis-sold home loans.
They include:

mortgage loans that extend beyond retirement – so the borrowers have little realistic hope of being able to pay them off
interest-only loans – borrowers were sold loans but given no advice about the investment vehicles needed to repay them
debt consolidation mortgage loans – borrowers were persuaded to transfer all their unsecured debts to one low interest rate loan secured against the property
self-certification loans – advisers persuaded borrowers (typically self-employed) to certify their own loans, tempting many to unwittingly borrow more than they could ever hope to repay.
Solicitors at Coles Miller help victims of alleged mis-selling by auditing the loans and other financial products sold to them and cross-referencing them with their circumstances at the time. Claims are pursued on a no win no fee basis.
Mrs Jermyn said: "Borrowers who believe they have been mis-sold a mortgage need to act quickly to ensure they bring a claim within the relevant time limit – also, the longer they leave it, the more likely it is that their adviser could cease trading."
She added: "It is easier to pursue a claim against the mortgage advisers because the lenders will say that they are not providing advice."
But it is still possible to pursue a complaint against the lenders – the Mortgages: Conduct of Business (MCOB) rules stipulate that a lender must "demonstrate that it has taken account of the customer's ability to repay the regulated mortgage contract...and each further advance". Records must be retained for a year.
As well as helping borrowers with their mortgage claims, Coles Miller also assists companies seeking compensation for alleged interest rate swap mis-selling.
Earlier this month there were concerns (2) that the banks were likely to miss their May deadline for compensating firms mis-sold interest rate hedging products.
Companies with potential claims need to hurry. In theory, there is a six-year time limit on mis-selling claims for interest rate swap products, most of which were sold between 2005 and 2008.
But those whose case falls outside the six-year limit should still contact Coles Miller because the banks may have provided advice, which is not affected by the deadline.
Dorset-based Coles Miller handles mortgage mis-selling and interest rate swap compensation claims from all over the country.
For more details about how to claim compensation, please contact Coles Miller litigation solicitor Carly Jermyn, 01202 673011.
(1) Lifestyle Quiz To Secure A Mortgage, BBC News, 25 April 2014
(2) Banks Behind Schedule On Swap Scandal Compensation, Daily Telegraph, 08 April 2014
-Ends-
Notes For Editors
Coles Miller is one of Dorset's leading law firms with offices in:

Poole - (01202) 673011
Charminster - (01202) 511512
Bournemouth - (01202) 293226
Broadstone - (01202) 694891
Wimborne - (01202) 935039
Coles Miller is one the largest law firms in the region with 13 Partners and around 115 staff. It traces its history back to the late 1920s.
As well as providing a full legal service for the private client, the firm also has one of the largest dedicated commercial departments in the Bournemouth and Poole area.