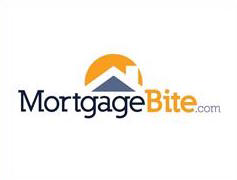 "Pretty great database of mortgage leads and loved the easy sign up." - Dan M. Cincinnati
Cincinnati, OH (PRWEB) April 02, 2015
The MortgageBite.com website has officially launched! The innovative new mortgage broker and homebuyer network offers a fresh take on mortgage websites. The new site is free for homebuyers and aims to help them choose a home loan and connect with local loan officers. MortgageBite also offers a cutting-edge platform for mortgage industry professionals referred to as MortgageBite Pro, which connects loan officers with homebuyers and other mortgage professionals.
Some of the exciting website features include:
Simple Mortgage Calculator: An advanced tool that instantly connects consumers with online quotes. Explore the robust features that enable you to get all the details you need when trying to figure out the best loan for you.
Mortgage Rates: Instant access to the most up-to-date daily mortgage rates. Sign-up for the newsletter to get these rates sent directly to email.
Mortgage 101: Learn everything about mortgage basics, mortgage types, terminology, and the essentials when shopping for a mortgage.
Loan Officer List: With so many websites available to find a home mortgage loan quote, MortgageBite actually helps homebuyers connect with loan officers, while also offering mortgage quotes from reputable lenders.
Mortgage Blog: Get the latest industry news, information and conversations happening every day on the mortgage blog. It's full of expert tips and advice about securing and saving money on a home loan.
Justin Wolterman, Co-Founder of MortgageBite said, "We are so pleased and proud to launch this network. Our team spent years researching mortgage websites, industry trends, and the tools and resources that are out there for mortgage consumers and professionals. We truly feel that what we've put together is a one-stop-shop website for everyone's mortgage needs. And that's only the beginning compared to the additional ideas and the vision we have for the future of MortgageBite."
For more information, visit MortgageBite.com.
Contact:
Justin Wolterman
info(at)mortgagebite(dot)com
MortgageBite.com, LLC
P.O. Box 898
Cincinnati, OH 45201
1-855-641-LOAN (5626)