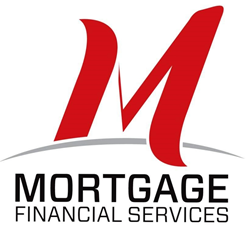 Mike's a true mortgage professional...
Southlake, TX (PRWEB) March 26, 2016
Mortgage Financial Services, one of the nation's fastest growing independent mortgage banking companies has hired former NAMB Government Affairs Chair and mortgage broker, Mike Anderson, to help grow and manage mortgage originations in the southeast United States.
Anderson, a Louisiana native, is the only Certified Residential Mortgage Specialist in the state of Louisiana. He is the past President of the Louisiana Mortgage Lenders Association, NAMB Government Affairs Chairman, NAMB VP, Board Member of RESPRO, Realty Alliance, RML Advisory Board of Office of Financial Institutions, and has testified before Congress regarding housing. His extensive mortgage background includes building and running the highest producing mortgage broker operation in LA. He will be responsible for hiring mortgage professionals to join Mortgage Financial Services in Louisiana, Mississippi, Alabama, Georgia, and Florida.
"After extensive research, I decided to join the Mortgage Financial Services "Dream Team" because of the people, the commitment to being the best option for consumers and professionals, and the balance of work, life, technology, and touch. They (MFS) truly are building the best platform for originators today," said Anderson.
CEO Brad Sullivan adds, "Mike's a true mortgage professional. He is passionate about home ownership, consumers, and the mortgage industry. His experience and dedication to mortgage originators growth makes Mike a perfect fit with our 'Home Loan Dream Team'."
Mortgage Financial Services was founded in Baton Rouge, Louisiana in 2001. On June 1, 2015, CEO Brad Sullivan and a team of executives made the decision to grow MFS to a top 20 mortgage company. MFS has added 16 branches in the last 6 months and is basing operations in Southlake, TX.
Mortgage Financial Services is an equal housing lender. NMLSconsumeraccess.org #43021. http://www.mortgagefinancial.com