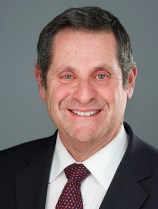 To get the best advice from a Board, businesses need independent professionals with deep industry knowledge
New York, NY (PRWEB) August 15, 2013
"Corporate boards play a critical role in the management of growing companies. Directors can offer valuable oversight services while leaving the 'nuts and bolts' of decision-making to management." These issues were recently addressed by James Alterbaum, a Senior Corporate Partner at Moses & Singer LLP, at a speech before business professionals at LaunchPadLI, a Long Island, N. Y.-based center for entrepreneurial development. "In choosing a board, entrepreneurs must weigh the balance between their desire to control and the advantages that independent directors bring to bear. At the same time, prospective members are concerned about their liability."
"In order to be legally constituted, a corporation is required to have a Board of Directors. If there is no Board, the company cannot issue stock or elect officers," noted Jim. The Board's election and by-laws must be reflected in the incorporator's minutes. Any deficiency in the formative documents may cause problems down the road if the company engages in a major financial transaction requiring legal opinions or representations and warranties by the company.
An "invalid" board can possibly allow creditors to "pierce the corporate veil," holding individual shareholders personally liable. This can occur when formalities are not met, as for example, not separating corporate from personal expenses or failing to have minutes reflecting board member elections.
Given these risks, "Boards clearly need to be proactive, whether the company is a public or private company." Boards have a fiduciary responsibility to the company's shareholders. In underperforming companies, they may have a responsibility to the company's creditors. "A Board acting prudently, with the company's best interests in mind, should have latitude in its authority under the 'business judgment rule'."
A company may establish guidelines for the Board's authority or a "list of potential actions" for which a Board vote is needed (either unanimously or an a majority-rule basis). Typical actions might include amending the Company's charter or bylaws, issuing securities and electing officers. A Board may also get involved in the hiring and termination of executive officers, creating operational and financial controls and dealing with regulatory matters.
Incentive plans can be devised for directors and advisors which are often equity-based and may be vested over time. With respect to liability, "Director's and Officer's liability insurance is a must for both profit and not-for-profit directors." The amount needed often correlates with the amount of capital raised by the organization.
Advisory boards and observers can also offer advice to growing companies. Although they lack voting authority, they can serve as a sounding board for management.
"The ideal director is someone with access to outside resources such as financing or M&A who is industry knowledgeable but not a direct competitor of the Company." Although many founders seek control, stacking the board with "cronies" can certainly backfire and turn off outside investors. "A business with ambitious professional goals needs a Board recruited on that basis - a Board which reflects those values and manages itself and the company accordingly."
------------------------------------------------------------------------------------------------------------
James Alterbaum, a senior corporate partner in the Corporate/M&A practice of Moses & Singer has over 30 years experience in corporate, securities, commercial and employment law. Moses & Singer LLP, a New York City law firm founded in 1919, serves the legal needs of prominent industries and individuals in diversified commercial, professional and personal needs. Moses & Singer is a sponsor of LaunchPad LI, a center for entrepreneurial business development and investment based in Mineola, NY. This press release is provided for informational purposes only and does not constitute legal advice. It is not intended to create, and receipt does not constitute, an attorney-client relationship between the sender and the receiver.