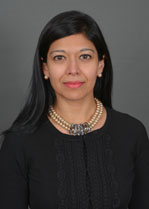 In-house legal departments needs clear ethical guidelines to prevent conflicts of interest.
New York, NY (PRWEB) March 25, 2014
The complex and risky ethics issues faced by in-house counsel took center stage at a conference hosted by Fordham Law School's Stein Center of Law & Ethics on March 20, 2014. Devika Kewalramani, Partner and Co-Chair of Moses & Singer LLP's Legal Ethics and Law Firm Practice offered insights in a session entitled, "Recent Ethics Developments: A Quiz Show."
Corporations often ask in-house attorneys to counsel different entities within their corporate family. However, "joint representation" may present in-house counsel with difficult conflict of interest issues. What happens when the interests of commonly-controlled entities (e.g., parent-subsidiaries/affiliates) begin to diverge, such as in the case of a sale, insolvency or spinoff situation? This could lead to the possible withdrawal or disqualification of the in-house lawyer and the entire corporate legal department.
The upfront representation strategy has a major impact on the corporate parent's privilege. If joint representation is pursued in a potentially adverse situation, the parent may be forced to turn over documents to a former subsidiary in litigation. In order to protect confidentiality and preserve privilege, in-house counsel should consider obtaining advance conflicts waivers. Consideration should also be given to limiting the scope of the joint representation or securing independent counsel on select matters, to protect separate interests.
The discussion also centered on the murky area of unauthorized practice of law and the need for in-house lawyers to be aware of the labyrinth of state licensing rules around the country. Some states like New York do not permit multi-jurisdictional practice by in-house counsel. Other states follow the ABA Model Rules which allow in-house lawyers admitted to practice in their home state to advise their corporate employers in a host state without a license. However, New York recently adopted a rule requiring in-house counsel to register to act as in-house counsel for their corporate employer, with certain limitations on practice.
In New York, in-house counsel and corporate legal departments are subject to the same ethical obligations as their outside counsel and law firm counterparts. Because in-house attorneys often wear multiple hats, it is even more important for them to be aware of the ethical issues surrounding their unique roles.
--------------------------------------------------------------------------
Devika Kewalramani is a Partner at Moses & Singer LLP, a New York City law firm founded in 1919, serving the needs of prominent businesses, families and individuals in their commercial, professional and personal needs. For complete disclosure information and information about the firm please visit the firm's website.