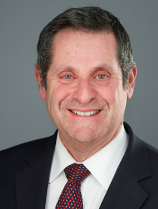 Preparation and knowledge are the keys to a smooth business acquisition or sale.
New York, NY (PRWEB) April 16, 2014
Moses & Singer LLP attorney James Alterbaum, a senior Corporate partner, will headline an all-day seminar on the strategies behind mergers and acquisition deals on May 13, 2014 in Plainview, NY. Sponsored by the National Business Institute, the seminar will focus on ways that financial, legal and corporate professionals can ensure a smooth transaction during the purchase or sale of a business.
"In my practice I have seen an uptick in the number of acquisitions and sales, especially in the middle market," notes Jim. "Businesses that weathered the recessionary storms may now be in a stronger position to find opportunities."
Jim's first session will cover the overall sales process, including the assembly of an advisory team, performing "due diligence" and establishing confidentiality. In particular, he will provide an extensive checklist of items which companies need to address in the initial preparation phase. He will discuss how to structure a deal and negotiate a "letter of intent" ending with the pros and cons of using a business broker.
Later in the day Jim will discuss financing options, providing insight on seller financing, asset-based lending, the SBA and non-profit sources as well as venture capital firms. The discussion will also touch on UCC issues.
Additional speakers will focus on valuation methods, structuring agreements, negotiation strategies and ethical considerations.
This basic-to-intermediate level overview will distinctly benefit CFOs and corporate management, in-house counsel, financial planners, accountants and attorneys, granting CPE, CLE and other accreditations. NBI also offers a recording and course book for the event.
"If a major opportunity comes along, it is critical for business people to understand the thought process behind a successful deal and call upon the right professionals," Jim notes. "Armed with the right knowledge, dealmakers can avoid trouble and gain maximum benefit from a major transaction."
###
James Alterbaum is a Corporate partner at Moses & Singer LLP focusing on M & A transactions and general corporate representation. Founded in 1919, Moses & Singer serves prominent businesses, professionals and individuals in diversified commercial and personal needs. Please visit the firm's website for a complete disclosure statement and more information about the firm and its practices.