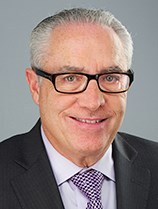 Smart estate planners use trusts to protect and preserve wealth.
New York, NY (PRWEB) February 12, 2014
Moses & Singer LLP partners Gideon Rothschild and Daniel S. Rubin co-presented a session entitled "Estate Planning Through an Asset Protection Lens" at the University of Miami's 48th Annual Heckerling Institute on Estate Planning. Heckerling is the nation's leading conference for estate planners, trust officers, insurance specialists, asset managers and their legal and financial advisors.
Gideon and Daniel spoke about the estate planning implications and risks of having IRA funds pass to a beneficiary outright instead of through a trust. Once IRA funds pass to a beneficiary, they may be attacked by the beneficiary's creditors. To avoid the risk, Gideon and Daniel recommended having an IRA inherited through a trust, and described how the trust should be designed for maximum tax benefits.
The attorneys also discussed the benefits of domestic and foreign asset protection trusts. Properly structured trusts enable a client to contribute assets to the trust while remaining a beneficiary of the trust, without adverse estate tax consequences and with maximum creditor protection. The session also offered ideas for benefiting a spouse while providing creditor protection.
Many individuals believe that estate taxes are no longer a concern due to the increase in the exemption amount to $5,000,000 (indexed for inflation) and the portability of any unused exemption between spouses at the death of the first to die. Despite this, Gideon and Dan emphasized that clients are well-advised to address and plan for creditor protection.
For more on this subject as well as other timely topics, please visit the Moses & Singer articles page.
--------------------------------------------------------------------------------
Gideon Rothschild is Senior Partner and Chair of Moses & Singer's Asset Protection and Trusts and Estates practice. Daniel S. Rubin is a Senior Partner in the same practice. Moses & Singer LLP, founded in 1919, serves the legal needs of prominent businesses and high net worth individuals in New York City and nationwide. Please see the firm's website for complete disclaimer and contact information.