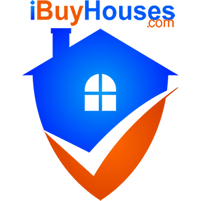 Having such an established and credible brand has made generating leads much easier.
Dallas, TX (PRWEB) April 19, 2014
Real estate investors understand how difficult it can be to generate motivated sellers leads in today's real estate market. There are a significant number of distressed sellers, but finding and reaching out to these sellers can pose a huge challenge. That is why iBuyHousesLeads.com is excited to announce the release of their new exclusive territory membership.
Members of iBuyHousesLeads.com, also known as exclusive territory customers, have the ability to build a territory compiled with specific zip codes they invest in. They then have exclusive access to every lead submitted in those zip codes.
Not only that, but if leads come in that are not part of a territory, members have the ability to request to unlock the details so that they can pursue that lead.
iBuyHousesLeads.com uses the website iBuyHouses.com as a portal to generate leads for their members. Leads are not scraped or generated from random websites. The actual home sellers are directed to iBuyHouses.com to submit their property information. Once submitted, the lead details are sent directly to the exclusive territory customer in that area.
iBuyHouses.com has been around for over 15 years and is one of the most established and well respected brand names in the industry. Exclusive territory customers have the rights to advertise themselves as the 'iBuyHouses.com local network member' in their territory. Having such a valuable brand name as part of any real estate business will help establish more credibility and authority for the real estate investor.
Martin, a long term iBuyHousesLeads.com exclusive territory customer, stated, "Having such an established and credible brand has made generating leads much easier. It's nice being a part of such a strong network of investors as well. I'm the iBuyHouses.com local network member in my markets, and saying that gives me a lot of credibility to both sellers and buyers."
iBuyHousesLeads.com members also have free access to Cameron Dunlap's iFlip software. iFlip helps real estate investors manage and automate every aspect of their real estate business. Once a lead from iBuyHouses.com is imported into iFlip, members can use all of the tools and features to do everything from evaluate the lead to find an end buyer.
Find more information on iBuyHousesLeads.com or start building a territory today by visiting http://www.iBuyHousesLeads.com now!