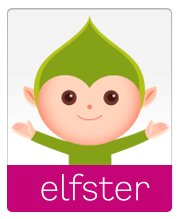 We were pleased to see so many Mother's Day themed gift exchanges being hosted on our site.
Los Angeles, CA (PRWEB) April 30, 2015
Elfster.com, a leader in the gift-giving search marketplace, is proud to announce the addition of a 2015 Mother's Day Gift Idea Guide to its robust catalog of gift guides. This guide allows users to browse and add to their wish list items from many of the top shopping sites on the web, and has tailored ideas to ensure that your Mother's Day gifts will be the perfect fit for every mom on your list.
"We were pleased to see so many Mother's Day themed gift exchanges being hosted on our site," explained Peter Imburg, CEO of Elster.com. "Knowing that we have groups of moms from all over the country celebrating, we knew that it made sense to provide some great gift ideas for them, and we are pleased with our Mother's Day Gift Idea Guide."
To learn more about the 2015 Mother's Day Gift Idea guide please visit http://www.elfster.com/wish/guide/499/--mothers-day/. There one can browse many innovative gift ideas for that special mother in one's life with an emphasis on 2015 gift trends.
Gift Exchanges and Mother's Day Gift Ideas
While the most famous example of a gift exchange is, of course, Secret Santa, the technology on which Elfster.com is based has many applications throughout the year. Common applications are online community gift exchanges, corporate gift exchanges, and the use of charitable gift by nonprofits to raise funds or materials for needy individuals or families.
Many of the gift exchanges that are taking place for Mother's Day are harnessing the shared interests of the group members. Themed Mother's Day exchanges include cards, natural and organic bath products, fitness inspired gifts and beauty items. The diverse offering of gifts included in the Mother's Day Gift Guide provide suggestions that allow you to find something to please everyone. The new gift idea guide is being published just in time for Mother's Day, 2015.
About Elfster.com
Elfster is the Web's top-rated online Secret Santa generator. Participants use the company's service to organize a holiday gift exchange of any type, learn Secret Santa rules or how to play, organize family, office, community or friends' gift exchanges and generally keep track of your holiday or Christmas gift exchange all conveniently online. Elfster makes it easy, free, and fun!
Elfster.com
http://www.elfster.com/