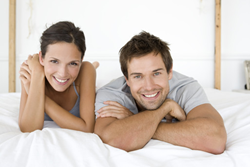 Woodland Hills, California (PRWEB) March 04, 2014
Renown family dentist in Woodland Hills, Dr. Kanani, has unveiled the pros and cons of getting dental implants. According to Dr. Kanani, patients should educate themselves on this procedure before deciding whether to go through with it.
This top general dentist woodland Hills has unveiled that dental implants is one of the most common procedures carried out at his dental clinic. However, Dr. Kanani wishes to inform current and potential patients that this procedure is not something that one should get on impulse. Rather, patients should carefully consider all their options before settling for dental implants. Based on the experience of this popular dentist, here are some of the pros and cons of getting dental implants.
1. Pros of Getting Dental Implants
The main reason why many patients choose to get dental implants is because they are a permanent solution to tooth loss. Not only will patients have a perfect set of teeth, they will also find that their quality of life will significantly improve. Smiling, eating and talking will no longer be causes of embarrassment.
Another pro to getting dental implants with Dr. Kanani is because he has perfected an unconventional method of inserting the implants. Known as the Flap-Less/Drill-Less Surgery method, Dr. Kanani will expand the patient's jawbone using a series of dental instruments. Once the jawbone has expanded enough to create a small space, Dr. Kanani will insert the titanium implant into the crevice. This top surgeon has eliminated the conventional method of cutting into the gum and drilling into the jawbone. This revolutionary method has saved his patients from plenty of pain, and shortened the healing process.
Another upside to Dr. Kanani's method is that he has eliminated the need for his patients to undergo block bone graft surgery. Most patients who need dental implants suffer from moderate to severe jawbone loss. This means that they have to undergo surgery to remove a small piece of bone from another part of their body, commonly their ribs. This block of bone will be placed into the patient's jawbone to form a solid platform where the dentist can drill into and insert the implant. Because Dr. Kanani's method slices out all forms of drilling, patients need not undergo unnecessary surgery just for a straight smile.
2. Cons of Getting Dental Implants
A major deterrent in getting dental implants is the high cost that comes with it. Because dental implants cost so much, patients should consider other options before settling on dental implants. Depending on how many implants the patient wishes to receive, the cost incurred will be a minimum of several thousand dollars. Although Dr. Kanani's Flap-Less/Drill-Less Surgery method can save the patient up to $4,000, there is no denying that dental implants cost a lot.
Another downside to getting dental implants is the lengthy healing process that patients have to endure. After Dr. Kanani inserts the titanium dental implant into the jawbone, the patient will have to wait several months before the implant sets and becomes a part of the jawbone. Only once the sutures have healed completely can the patient return to the clinic to get the replacement tooth placed over it.
For more detailed information on Mother's Day Specials and how this world renowned dentist performs the procedure, general dentistry Woodland Hills, and to find out more about dental implants, contact Dr. Kanani at (818) 962-1141 or woodlandhillsdentalspa(dot)com. First time patients are encouraged to take advantage of a complimentary consultation currently being offered by this Woodland Hills dentist.