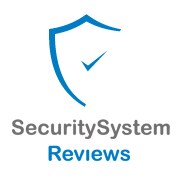 Motion sensors have proved to be quite useful devices with home security systems, knowing where to place them is the first step to making sure they are successful.
New York, New York (PRWEB) October 04, 2013
Motion detectors are vital to many home security systems, including the best wireless security systems. When creating a home security system plan, it's important to ensure that motion detectors are placed correctly to create the highest possible level of effectiveness and security. Many DIY security systems also require the proper placement of motion detectors as part of the system set-up, and the home security professionals at SecuritySystemReviews.com created a list of tips for homeowners to ensure that motion detectors are put to the best possible use.
SecuritySystemReviews.com is a site that reviews the top security systems throughout the country. The site also provides valuable resources for consumers, such as tools to help calculate security system pricing.
1. Before either installing motion sensors, or having them installed, take the time to think like a burglar. Walk throughout the home and find entry points that a burglar might use, and follow the most likely path and intruder would take once in the home.
2. Ensure that the primary entrance points to a home are covered by the path of a motion detector. One of the key ways burglars enter a home is either through an unlocked door or back window. Additionally, many burglars use patio doors to enter a home, so in the planning process be sure that these areas are adequately covered.
3. The master bedroom is often the primary target for burglars, so consider placing motion detectors in the hallway or stairway that leads directly to the master bedroom.
4. Motion detectors perform optimally when an intruder walks past the detector, as opposed to walking toward it, so keep this in mind when selecting locations. With this in mind, choose walls that an intruder would likely walk parallel to, rather than choosing a corner facing a prime target area.
5. Keep motion detectors away from sources of heat. This includes aiming them toward radiators, vents or windows where there is a lot of sunlight.
6. If installing hard wired security systems or motion detectors, be sure the wire is routed toward the control panel.
7. When choosing installation locations, bear in mind that the majority of motion detectors have a range of anywhere from 50-80 feet. Read all instructions and be sure of the specific range of a motion detector before deciding on a location.
About SecuritySystemReviews.com
SecuritySystemReviews.com is a leading third-party provider of information pertaining to the home security industry. The site is known for providing comprehensive reviews and rankings of the top security systems in the country, as well as valuable coupons, discounts and access to instant quotes that consumers can use to save as much as 35% on the installation of a home security system.