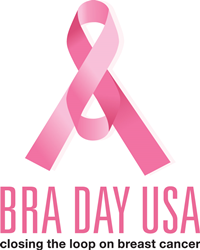 ARLINGTON HEIGHTS, Ill. (PRWEB) October 18, 2022
The American Society of Plastic Surgeons (ASPS), the world's largest organization of board-certified plastic surgeons, today announced Motiva® by Establishment Labs will participate as a Gold Level sponsor for the 11th annual Breast Reconstruction Awareness (BRA) Day on Oct. 19, 2022.
Many women who undergo a mastectomy or lumpectomy are unaware of the breast reconstruction options available to them, and BRA Day is designed to educate, engage and empower patients. BRA Day events across the world bring much needed attention to these procedures and provide information to patients and their supporters.
"As a company dedicated to women's health, Establishment Labs is honored to support the 2022 Breast Reconstruction Awareness Day Campaign," said Heather Brennan, General Manager, Global Markets. "We support women in all aspects of their breast health journey and encourage all women to prioritize their breast health and to make free and informed decisions for themselves and their bodies. The democratization of breast reconstruction globally is a core focus of Establishment Labs, and we continue to draw inspiration from the millions of women who confront breast cancer every year with dignity and strength."
BRA Day brings together ASPS, The Plastic Surgery Foundation (The PSF), plastic surgeons specializing in breast surgery, nurse navigators, corporate partners, breast cancer support groups and organizations to coordinate events on Oct. 19. These events take place across the globe and include media events, Q&A sessions, lectures, flash mobs, fundraising parties, advertising campaigns, community events and more.
About Breast Reconstruction
Studies show that women who undergo breast reconstruction experience significant improvements in psychological, social and sexual well-being. Every patient deserves to learn about breast reconstruction options at the time of diagnosis. In fact, the two main reasons women do not undergo breast reconstruction is that patients are not referred to breast reconstructive surgeons and are not informed of their reconstructive options. Breast reconstruction is part of a comprehensive approach and treatment for breast cancer patients.
A comprehensive team approach provides a cohesive breast cancer treatment plan. Integral to this cohesiveness are the frequent breast tumor board meetings that occur to discuss each individual patient and their individualized treatment. Members of this group of specialists are breast surgeons, plastic pathologists, reconstructive surgeons, oncologists, radiation oncologists, radiologists, geneticists, nurses, patient care coordinators and more. This team approach ensures that key decisions regarding each patient's treatment are discussed and agreed upon by all team members. All aspects of care, from social to medical, are addressed at these meetings.
For more information on breast reconstruction, visit http://www.breastreconusa.org. Become educated and help educate others about the availability of breast reconstruction and why all women deserve a team approach to breast cancer treatment.
About ASPS
The American Society of Plastic Surgeons (ASPS) is the largest organization of board-certified plastic surgeons in the world. Representing nearly 8,000 physician members, the society is recognized as a leading authority and information source on cosmetic and reconstructive plastic surgery. ASPS comprises more than 92 percent of all board-certified plastic surgeons in the United States. Founded in 1931, the society represents physicians certified by The American Board of Plastic Surgery or The Royal College of Physicians and Surgeons of Canada.
About Motiva® by Establishment Labs
Establishment Labs Holdings Inc. is a global medical technology company dedicated to improving women's health and wellness. The company's initial focus is breast health, principally breast aesthetics and reconstruction. Establishment Labs offers a portfolio of advanced silicone gel-filled breast implants, branded as Motiva Implants® that include a number of innovative and patented features designed to deliver improved aesthetic and clinical outcomes. Since commercial launch in 2010, over 2.0 million Motiva Implants® have been delivered to plastic surgeons in over 80 countries. The company also offers or has under development a number of related products and technologies, including the Motiva Flora® tissue expander and Mia Femtech®, the company's minimally invasive breast enhancement procedure. In 2018, Establishment Labs received an investigational device exemption (IDE) from the FDA for the Motiva Implant® and began a clinical trial to support regulatory approval in the United States. Motiva Implants® are manufactured at the company's two facilities in Costa Rica, which are compliant with all applicable regulatory standards under ISO13485:2016 and FDA 21 CFR 820 under the MDSAP program. Please visit our website for additional information at http://www.establishmentlabs.com.
###
Contact ASPS
Madison Freeman
Public Relations Coordinator
847.228.3333
media@plasticsurgery.org