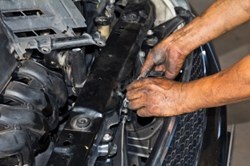 The Acura division of Honda is one of the popular brands in the U.S. market and we're now helping to link engine buyers with our inventory
Phoenix, AZ (PRWEB) January 15, 2014
The Acura division of the Honda Motor Company remains one of the popular luxury brands sold in the United States. The Got Engines company is helping owners of Acura vehicles to find replacement engines for certain models online. This company is now selling a used motors for 2004 Acura TL vehicles at reduced prices at http://www.gotengines.com/acura/acura-engines.html.
The arrival of this engine type in the company inventory is one expansion this year for the JDM series of engines now for sale. This engine is offered in dual editions to help owners of 2004 TL vehicles or parts buyers find the right replacement. These 3.2 and 3.5 V6 units are authentic engines now available in used condition.
The TL luxury sedans manufactured by Honda through the Acura brand were first launched in 1996. This vehicle series is now in the fourth generation in the global market and many of the engines now for sale were produced in the U.S. The development of the V6 inventory at the GotEngines.com company is providing new JDM engine resources for parts buyers online.
"The Acura division of Honda is one of the popular brands in the U.S. market and we're now helping to link engine buyers with our inventory," said one source at the GotEngines.com company.
The arrival of the used Acura TL engines online is part of the recent supplier changes initiated by the Got Engines company in 2014. Better agencies are now used to locate JDM motors that are featured with low mileage for resale in the U.S. All units that are now offered online are evaluated for internal engine mileage.
"Our inventory is certified for quality prior to direct sale to the public to provide higher quality replacement motors from foreign automakers online," added the source.
The GotEngines.com company website is now updated to include the TL used engines now listed online. These V6 inventory changes can be viewed by engine buyers using the location services featured on the company homepage. All visitors to the company website has access to this open system apart from calling the company at 1-866-320-1065 to receive price updates or in stock notifications.
About GotEngines.com
The GotEngines.com company sells replacement vehicle engines to the American public. This company secures relationships with parts suppliers to ensure that all discounts are provided to buyers. The company website was first created in 2007 and has been a source of research for U.S. consumers for seven years online. The GotEngines.com company has developed a set of tools now posted on the company homepage that provides lookup services for all inventory and price information. The attachment of limited warranties for each engine in stock is one new incentive offered in 2014 to used engines buyers.