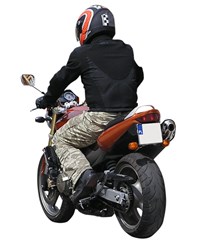 Some providers do not extend coverage for added accessories, other riders and values that exceed $30,000 and this can complicate the research process through some companies
Lexington, Kentucky (PRWEB) October 10, 2013
The research that is often required to compare insurance for automobiles can be completed relatively easily using online tools offered by some companies. Locating motorcycle insurance company policy pricing can be more difficult due to the reduced amount of companies providing quotes online. The Auto Pros company has added its quotes tool for motorcycle owners online at http://autoprosusa.com/motorcycle-insurance.
This new tool allows bikers to access more than one insurer offering domestic and foreign motorcycle insurance policies. A unique search method is now part of the database features to help simplify the actual comparison process.
Each bike owner who uses the system is now matched by their zip code instead of name, address or other information during the quotes process.
This method of searching is a new concept developed for the Auto Pros database online. The assortment of providers that are contributing data to the quotes system include local, national or regional insurers. This assortment is used to provide multiple types of policies to owners of motorcycles online.
"Some providers do not extend coverage for added accessories, other riders and values that exceed $30,000 and this can complicate the research process through some companies," a source from the Auto Pros company said.
One of the drawbacks that a motorcycle rider can be confronted with when performing a standard insurance search is the fluctuating prices between liability and full coverage policies. There are some companies advertising rates as low as $75 a year for coverage online although these types of policies usually offer the state minimum protection.
"The full coverage and liability pricing that is found through our database of insurers allows immediate comparisons between companies to assist any rider with validating the monthly and annual prices charged," the source added.
The Auto Pros insurance database for motorcycle riders is in addition to the standard insurer database that has been effectively used online this year. Automotive owners have relied on this system to produce quotes for all types of vehicles.
A motorcycle owner who is instead seeking a policy for a standard vehicle can access this additional database by visiting http://www.autoprosusa.com/insurance.
About AutoProsUSA.com
The AutoProsUSA.com company is now a growing resource to find motorcycle, automotive and other vehicle insurance types using a simple database for quotes generation online. This company has programmed its information to be easy to access from any Internet connected device. The AutoProsUSA.com company is known for producing one of the largest resources to find auto parts that are sold through secondary market companies online. These innovations have helped to grow the company reputation and service offerings that are available in all 50 USA states. A customer service center was established in 2013 to help field all calls and consumer requests for information.