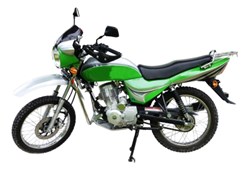 The insurance database is a new concept for visitors to our website this year to help find, research and quote insurance policy prices without having to call insurance companies by phone
Indianapolis, Indiana (PRWEB) October 01, 2013
Purchasing insurance for non-motor vehicles can be an expensive venture for a person without a resource for locating affordable prices. The Auto Pros company has developed its motorcycle insurance quotes system online at http://autoprosusa.com/motorcycle-insurance. This system offers bikers with an easy to use solution for locating affordable policy pricing online.
The partner companies that now provide the rates information inside of the insurer database online offer car, truck and motorcycle insurance plans to the public.
These partners are local and national companies able to extend the amounts of coverage that bikers require to protect new or vintage vehicles during transport.
This new database quotes system is part of the services that are now accessible from the Auto Pros company this year. The simple to use database system requires basic input of motorcycle data to view insurer rates online.
This new method is in comparison with other quote systems used by companies online that require input of sensitive information.
"The insurance database is a new concept for visitors to our website this year to help find, research and quote insurance policy prices without having to call insurance companies by phone," a source for the Auto Pros company said.
One problem that motorcycle owners face when seeking an insurance policy is the high risk nature that insurers place on motorcycle usage. Most companies charge higher premiums based on the type of motorcycle used and the frequency of usage. The Auto Pros USA database provides its easy lookup system for insurers not placing restrictions on coverage or usage.
"Most of the companies that are offering quotes inside our database require a standard mileage count, year of motorcycle and the age to help determine what the exact amount of short or long-term insurance coverage will be for bikers," the source added.
The created database for motorcycle owners online is now in use alongside the car insurance system that was announced earlier this year. Car owners who are seeking a reduction in insurance prices or renewing a quote could benefit from the system now in place online. This system is available for use at http://autoprosusa.com/insurance online.
About AutoProsUSA.com
The AutoProsUSA.com company provides motorcycle owners with simple solutions for quoting insurance online. This company has constructed its viewable database to provide immediate quotes information direct to owners of motorcycles. This arrangement is part of an ongoing investment into insurance details for the thousands of visitors to the AutoProsUSA.com company daily. The auto parts section of the company website continues to introduce the general public to junkyard and secondary resources used to provide foreign and American auto parts quotes online. A toll-free contact number has been established in 2013 to supply customer service assistance to all online and offline parts buyers.