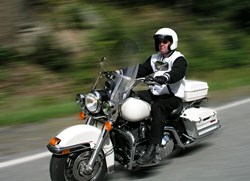 Owners of motorcycles who choose to use the new research tool we're providing online can sort policies by state based on the entered zip code to help uncover different companies offering a variety of insurance plans
Jacksonville, FL (PRWEB) December 13, 2013
American consumers use different ways to locate and review insurance companies when rates shopping for the best prices. The Auto Pros company has made changes to its public system online to include motorcycle insurance rates by state at http://www.autoprosusa.com/motorcycle-insurance. Providers in every state in the U.S. can now be researched and compared.
The system update was made to help bike owners to compare insurance pricing without calling companies by telephone to learn pricing or about available discounts. The insurance partners that have agreed to submit price quotations through the categorized insurance system online includes small and larger U.S. insurers.
The coverages available by some companies to help protect a motorcycle from damage or other liabilities can be limited based on the age or value of a bike. All Auto Pros listed companies online are offering plans that are based on zip codes entered to start the research process instead of reviews of driving histories.
"Owners of motorcycles who choose to use the new research tool we're providing online can sort policies by state based on the entered zip code to help uncover different companies offering a variety of insurance plans," a specialist said at the Auto Pros company.
One advantage that users of the new statewide system have compared with contacting companies directly by telephone is the simplified comparing process. Instead of gathering rates from different companies by phone, the system is automated to produce the best pricing insurers are offering for any brand of motorcycle.
"Our system is available 365 days a year and can be used openly to find and compare companies with zero entry of motorcycle owner data collected when quotes are processed," the specialist confirmed.
The insurance for motorcycles system that is currently updated for bike owners to research online is connected to the regular automobile insurance database solutions now online. Each of these systems links statewide companies to motor vehicle owners. The regular insurer system for cars, trucks or SUVs is programmed at http://autoprosusa.com/insurance.
About AutoProsUSA.com
The AutoProsUSA.com company has launched one of the largest and most resourceful insurance database programs that consumers now receive access to when using the company website online. There are now hundreds of different insurers that have the ability to quote and present information to car and motorcycle owners. The AutoProsUSA.com company provides customer support for its various services listed online through its customer service phone number in the U.S. Online contact systems are currently one form of support this company presents to all users of its website.