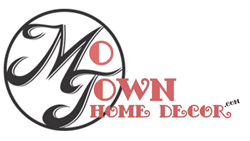 MotownHomeDecor.com "Your space. Your style"
Warren, MI (PRWEB) November 04, 2015
MotownHomeDecor.com continues to gain followers on twitter. All orders feature home delivery without any additional charge. Showcasing over 700 items of unique and modern styles and classic furnishings.
MotownHomeDecor.com's CEO James Bennett said, "Our selection has something that will appeal to everyone. Quality furnishings and stylish designs are not the only thing that we supply, our ultimate goal is on creating satisfied customers. A business can be made or broken purely on customer's experiences."
The advantages to online furniture shopping:

Freedom from the annoying and pressuring salesperson shadow.
There is no additional charge for delivery.
It is convenient and easy to locate the exact items. (No wandering around a showroom with a sale person in tow.)
About MotownHomeDecor.com:
"Your space. Your style." MoTownHomeDecor.com mission is to provide the finest unique decor and home decor accessories at fair prices, ship it promptly and ensure complete satisfaction. Striving to maintain a good stock of the products that are up-to-date with trends while still offering classic designs. Continuously searching for additional high-quality products to complement a growing inventory. Placing confidence in quality furnishings that are well designed and stylish that will meet or exceed expectations.
Head over to MotownHomeDecor.com and check out the selection now