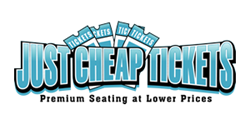 theatergoers will want to acquire their seats for a future show as quickly as possible.
Brookfield, WI (PRWEB) July 31, 2013
Beginning April 22, 2014, and continuing until July 13, the show will also have a limited engagement at Oriental Theatre - Ford Center for the Performing Arts in Chicago, Illinois. The show contains over 50 Motown hits that many music fans are happy to hear in a live performance. The storyline centers on Motown's early days and the romance between record producer Berry Gordy and singing superstar Diana Ross. Actors have been chosen to play the parts of various well-known Motown performers, and the musical is lively and loaded with popular songs from Motown's heyday.
JustCheapTickets.com has reduced ticket prices for upcoming performances in both New York and Chicago, and theatergoers will want to acquire their seats for a future show as quickly as possible.
The show has been delighting Broadway audiences with the songs that many music fans have enjoyed over the years. A superb acting cast does a remarkable job of recreating the performances of the popular entertainers who originated the hits of yesteryear. Valisia LeKae is especially thrilling as Diana Ross. She received a Theatre World Award this year for her performance.
The Broadway production is known as a jukebox musical since the score is comprised of well-known songs that were previously released. In the case of this exciting show, the songs are put together to create the story of Motown in its earlier days while also telling the tale of Berry Gordy and Diana Ross.
Motown Musical tickets have been selling consistently since the show opened on Broadway in April, and music fans are having a toe-tapping time hearing the songs they have loved over the years performed live by a remarkable cast.
Anyone who has experienced the Motown sound and also enjoys theater shows will get the best of both worlds when they acquire tickets for a performance of the exciting musical. The production allows audience members to hear one classic song after another performed by a cast that does an amazing job of recreating the hits much as they were when originally created. The musical will bring back many memories for fans of the wonderful Motown songs of the past.
About Us
JustCheapTickets.com has Motown Musical tickets for theatergoers along with Wicked tickets, Kinky Boots tickets, and many others for Broadway shows as well as performances touring across the country.