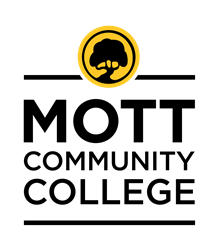 We can reach a wider population of vendors who can log in and view all of the information about a solicitation in real-time.
FLINT, Mich. (PRWEB) December 21, 2022
Mott Community College (MCC) announced it has joined the MITN Purchasing Group and as of January 1, 2023, will be publishing and distributing its upcoming bid opportunities exclusively on their system. The MITN Purchasing Group is a single, online location for managing sourcing information and activities and provides over 275 local government agencies and higher education institutions the tools needed to have a public bid process while minimizing costs and enhancing process efficiencies. The MITN site provides a transparent bid process by allowing all vendors access to bids at the same time. MCC will have its own, branded page on the public side of the MITN Purchasing Group to provide public access to all open solicitations, closed bids, and any awarded information. MCC invites all vendors to register online at http://www.bidnetdirect.com/mitn/mottcommunitycollege.
"MCC strives to be as transparent as possible and to give all the information we have about bid opportunities and the procurement process to any vendor who wants to participate in a solicitation. By becoming a part of the MITN Purchasing Group, we can reach a wider population of vendors who can log in and view all of the information about a solicitation in real-time, which will hopefully increase the response rate for our solicitations," said Jody Michael, MCC Purchasing Manager.
As a participating agency of the MITN Purchasing Group, MCC will expand its vendor pool and enhance vendor competition without increasing distribution costs. With one click, MCC can see how many vendors match a specific opportunity, how many have downloaded documents, responded, and more. Registered vendors can access open bids, related documents, files, additional addenda, and available award information from all participating agencies, not just MCC. In addition, the MITN Purchasing Group offers a value-added service to push notifications, addenda, and advance notification of expiring term contracts to vendors regarding new bids which match the vendor's products and services.
Vendors may register on the MITN Purchasing Group: http://www.bidnetdirect.com/mitn/mottcommunitycollege. Bidnet Direct's vendor support team is available to answer any questions regarding the registration process or the bid system at 800-835-4603, option 2. Other local Michigan government agencies looking to switch from a manual bid process, please contact the MITN Purchasing Group for a demonstration of the no-cost sourcing solution.
About Mott Community College:
Mott Community College is a place of purpose and possibility. We are committed to excellence in education and offering services that cultivate student success and improve the overall quality of life in a multicultural community. With almost 100 academic and occupational degree programs, we help students prepare for an ever-changing world. Through university transfer agreements, high-demand associate's degree programs, and one-year certification programs, we help ensure that all our students find their path. We are changing lives for a changing world every day, by moving forward, together.
About Bidnet Direct:
Bidnet Direct, powered by mdf commerce, is a sourcing solution for regional purchasing groups available at no cost to local government agencies throughout the country. Bidnet Direct runs regional purchasing groups, including the MITN Purchasing Group, across all 50 states that are used by over 1,600 local governments. To learn more and have your government agency gain better transparency and efficiency in purchasing, please visit https://www.bidnetdirect.com/buyers